Description
Burmu Enterprises Pen Raigad
Proprietor Mr. Mohammed Mukati
Burmu Enterprises, which sells wall paint and plumbing supplies, has been serving customers for over 60 years. We were founded in 1960 in the Pen Raigad region with the goal of providing high-quality products and exceptional customer service to contractors, DIY enthusiasts, and homeowners alike. Over the years, we have built a reputation for ourselves as a reliable source for all of your painting and plumbing needs. We offer a vast selection of products from the industry's leading brands, and our knowledgeable staff is always on hand to provide expert advice and support. Whether you are looking for the latest trends in wall paint colors, or you need help choosing the right plumbing fixtures for your home, we are here to help.
Burmu Enterprises Pen Raigad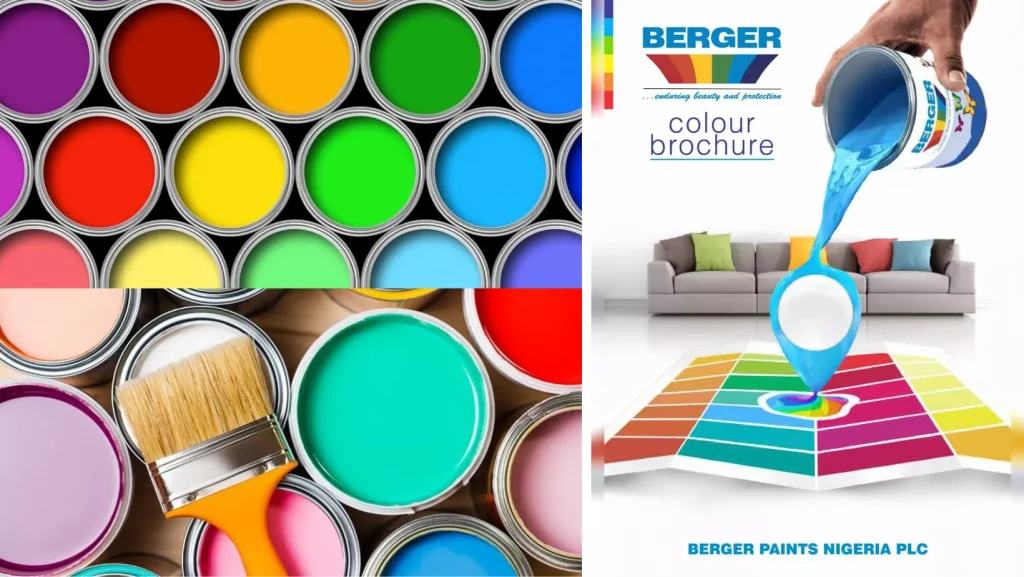 Burmu Enterprises Pen Raigad
One of the things that set us apart from our competition is our commitment to offering the highest quality products at the most competitive prices. We understand that our customers are looking for products that will not only look great in their homes but will also perform well over time. That is why we only carry products from brands that have a proven track record of excellence. We are confident that you will find exactly what you are looking for in our store, and that you will be satisfied with your purchase.
In addition to offering a wide range of products, we also provide a number of services that are designed to make your life easier. For example, we offer delivery services for all of our products, so you don't have to worry about carrying heavy items home with you. We also have a team of experienced contractors who can help you with installation and repair services. Whether you are looking to update your bathroom or you need a new paint job in your living room, our contractors have the skills and expertise to get the job done right.
Burmu Enterprises Pen Raigad

Burmu Enterprises Pen Raigad
At our company, we believe that the customer always comes first. We are dedicated to providing the best possible experience to everyone who walks through our doors, and we go to great lengths to make sure that our customers are satisfied with their purchases. From the moment you step into our store, you will be greeted by friendly, knowledgeable staff who are eager to help you find exactly what you are looking for. We are always available to answer any questions you may have and to offer expert advice.
We also believe in giving back to the community. Over the years, we have supported a number of local charities and organizations, and we are always looking for new ways to make a positive impact. We believe that it is important to give back, and we are proud to be a part of the communities that we serve.
Burmu Enterprises Pen Raigad

UPVC pipes and fittings
CPVC Pipes and fittings
PVC/SWR Pipes and fittingsPutty of CK Birla
JK and KhatriKhatri POP plaster
Lime powder
Whiting, Red & Yellow Mati
Black CementJohn Oakey abrasive papers
Sukha paper, Water paper
Tukda paper,
Emery paper
Sandpaper
UPVC पाईप्स आणि फिटिंग्ज
CPVC पाईप्स आणि फिटिंग्ज
PVC/SWR पाईप्स आणि फिटिंग्जसीके बिर्ला यांची पुट्टी
जेके आणि खत्रीखत्री पीओपी प्लास्टर
लिंबू पावडर
पांढरी, लाल आणि पिवळी माती
काळा सिमेंटजॉन ओकी अपघर्षक कागदपत्रे
सुखाचा कागद, पाण्याचा कागद
तुकडा कागद,
एमरी पेपर
सॅंडपेपर
Berger paints- Water/Solvent primer
Distemper, enamel paint
Redoxide and zinc chromate primer
GP thinner (Terpentoil),
Interior/Exterior emulsion
Colorant & Stainers
बर्जर पेंट्स- पाणी/विद्रावक प्राइमर
डिस्टेंपर, मुलामा चढवणे पेंट
रेडॉक्साइड आणि झिंक क्रोमेट प्राइमर
GP थिनर (Terpentoil),
अंतर्गत/बाह्य इमल्शन
कलरंट आणि स्टेनर
Garden pipes, halwa pipes
Brided pipes
zebra transparent
Suction pipe
Patta (LD Krishi) pipe
Level pipe
गार्डन पाईप्स, हलवा पाईप्स
ब्राइडेड पाईप्स
झेब्रा पारदर्शक
सक्शन पाईप
पट्टा (एलडी कृषी) पाईप
पातळी पाईप
Woodshell wood preservatives,
PU polish color
Termite wood protector.
Ropes
PP virgin rope
Nylon rope
Cotton ropes
Tangus (twine) rope
Sutli, Sutli balls
Niwar patta
Line Dori
Shade net
Green net
वुडशेल लाकूड संरक्षक,
पु पॉलिश रंग
दीमक लाकूड संरक्षक.
दोरी
पीपी व्हर्जिन दोरी
नायलॉन दोरी
कापूस दोरी
टंगस (सुतळी) दोरी
सुटली, सुटली गोळे
निवार पट्टा
ओळ डोरी
शेड नेट
ग्रीन नेट
In conclusion, our company has been serving customers for over 60 years, and we are proud of the reputation we have built over that time. We are committed to offering the highest quality products, exceptional customer service, and expert advice to all of our customers. Whether you are a contractor, a DIY enthusiast, or a homeowner, we are here to help you find what you are looking for and to make your experience as easy and enjoyable as possible. So why not come visit us today and Give us pleaser to serve you?