Description
HI-TECH ENTERPRISES PEN RAIGAD
Proprietor: Mr Rajeev Kumar
Welcome to HI-TECH Enterprises: Your Trusted Partner in Sustainable Solutions and Cutting-Edge Technology for Two Decades
For over two decades, HI-TECH Enterprises has stood as a beacon of reliability, innovation, and customer-centricity in the local region of Pen Raigad. As a premier sales and service provider, we have been at the forefront of offering a comprehensive range of multi-brand solar panels, inverters, inverter batteries, computers, printers, laptops, and computer accessories. Our journey has been marked by a steadfast commitment to excellence, a passion for technology, and an unwavering focus on meeting the diverse needs of our valued customers.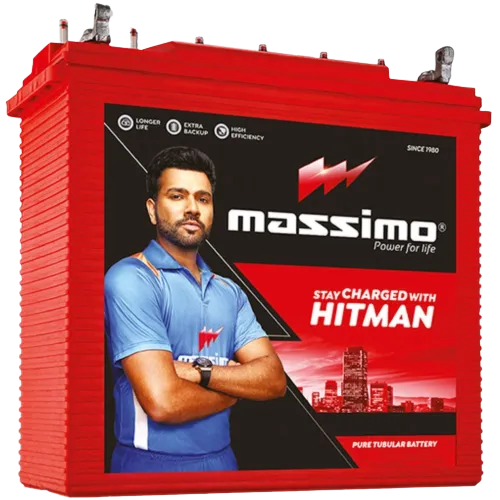 A Legacy of Excellence: HI-TECH ENTERPRISES PEN RAIGAD
Founded twenty years ago, HI-TECH Enterprises embarked on a journey to empower our community with advanced technological solutions that improve lives and contribute to a sustainable future. Our founder's vision was to bridge the gap between cutting-edge technology and local accessibility, ensuring that the benefits of innovation reached every doorstep in Pen Raigad.
Luminous
Genus
Microtek
Massimo
Exide
Okaya
SF
Amaron
V-Guard
Livfast Maxximo
Comprehensive Solar Solutions: HI-TECH ENTERPRISES PEN RAIGAD
At HI-TECH Enterprises, we believe in the power of renewable energy to transform the way we live and work. Our extensive range of multi-brand solar panels caters to both residential and commercial needs. Whether it's harnessing solar energy for reduced electricity bills or contributing to a cleaner environment, our solar solutions offer efficiency, durability, and value.
Innovative Inverters and Batteries: HI-TECH ENTERPRISES PEN RAIGAD
Reliable power is at the heart of every modern operation. We offer a diverse array of inverters and inverter batteries to ensure an uninterrupted energy supply. Our range includes technologically advanced solutions that cater to varying power needs, providing peace of mind during power outages.
Technology at Your Fingertips: HI-TECH ENTERPRISES
In the digital age, technology is the cornerstone of progress. HI-TECH Enterprises is a trusted destination for computers, printers, laptops, and computer accessories. From home users to businesses seeking efficient solutions, our wide selection caters to diverse requirements, ensuring connectivity, productivity, and innovation.
Exceptional Service and Support: HI-TECH ENTERPRISES PEN RAIGAD
Beyond our product offerings, our commitment extends to providing exceptional service and support. Our team of skilled professionals is dedicated to delivering personalized solutions and assisting in product selection, installation, and maintenance. With an emphasis on customer satisfaction, we ensure that our clients receive seamless experiences from inquiry to post-purchase support.
Community Engagement and Sustainability: HI-TECH ENTERPRISES PEN RAIGAD
HI-TECH Enterprises is more than a business; we are an integral part of the Pen Raigad community. We are deeply committed to sustainability and actively contribute to local initiatives that promote clean energy adoption and technological literacy. Our workshops and awareness campaigns empower individuals and businesses to make informed choices that positively impact our environment.
Building on Trust and Vision: HI-TECH ENTERPRISES PEN RAIGAD
Revive your outdated inverter with advanced technology and extend its lifespan. प्रगत तंत्रज्ञानाने तुमचा कालबाह्य इन्व्हर्टर पुनरुज्जीवित करा आणि त्याचे आयुष्य वाढवा.
Our success over the past two decades can be attributed to the trust placed in us by our customers. As the region's preferred choice for technology solutions, we take pride in our ability to adapt, innovate, and evolve alongside the ever-changing landscape of technology. Our focus on quality, reliability, and customer satisfaction remains unwavering, ensuring that HI-TECH Enterprises continues to be a symbol of trust and progress.
HI-TECH ENTERPRISES PEN RAIGAD
In Pen Raigad and beyond, HI-TECH Enterprises stands as a testament to the potential of entrepreneurship, the power of technology, and the impact of sustained commitment. We look forward to serving you for many more years to come.
Video
Location
Contact
Address

Shop No. 26 Balajee Super market, M.G. Road, Pen Raigad 402107
Office Details
One review on "HI-TECH ENTERPRISES PEN RAIGAD"
Rattling informative and fantastic structure of content material, now that's user pleasant (:.