Description
TUSHAR ENTERPRISES PEN RAIGAD
Proprietors Mr.  C.G. Patil and Tushar Patil
Work Experience in sales and service for VST Tillers Tractors for the last 25 years in the Raigad region.
About Our Products
VST Tillers Tractors Ltd. was established in the year 1967 by the VST Group of companies, a well-known century-old business house in South India. The founder of the group was Sri.V.S.Thiruvengadaswamy Mudaliar who started with humble beginnings under the VST & Sons banner in the year 1911. The group built its reputation through retailing petroleum products and the distribution of Automobiles in Karnataka and Tamil Nadu.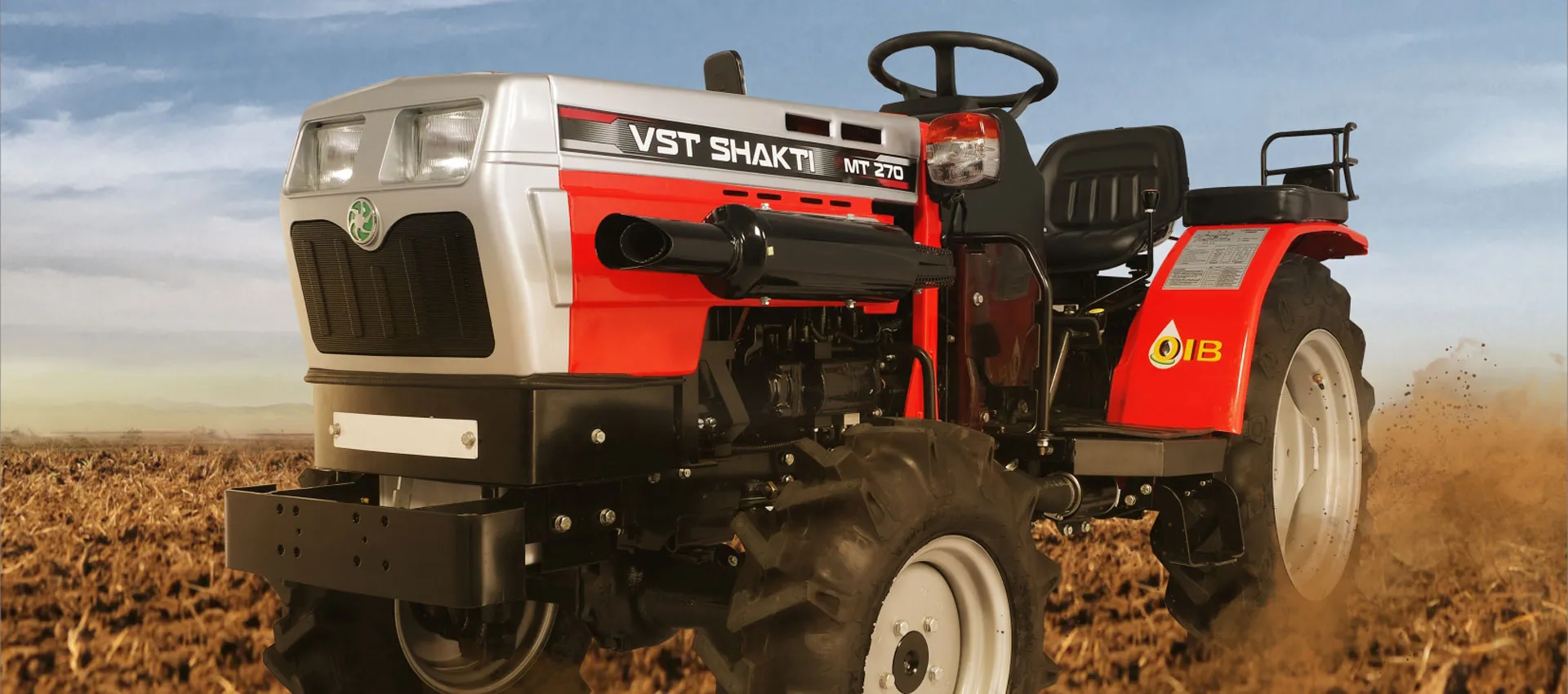 VST Tillers Tractors Ltd. was promoted by VST Motors as a joint venture with Mitsubishi Heavy Industries Ltd, Japan. The company is now the largest manufacturer of Power Tillers in India. Tractors are also being marketed under the "FIELDTRAC" brand in various markets of the European Union meeting the latest EU standards. It has a state-of-the-art plant at Malur and Hosur near Bangalore in India & at Mysore for precision components. The products are backed with contemporary testing and R&D facility meeting stringent Global standards.
Today, the VST family holds 51% of the equity in the listed company which has recorded consistent growth and has given excellent returns to its shareholders. VST SHAKTI is India's No 1 brand in Power Tiller (walking Tractor) in India introduced over five decades ago. A pioneer in compact four-wheel drive tractors initially introduced as "VST Mitsubishi", has now expanded its presence under the brand "VST SHAKTI" with range of compact and agricultural Tractors.
With an eye on global opportunity, the company has expanded its presence in more than 20 countries over a decade and established itself as the most preferred brand for compact tractors.
Mission    ( TUSHAR ENTERPRISES PEN )
"We will accomplish our Vision with undivided and undeterred commitment towards innovative quality products through Inspired Individuals, Simplified Systems, and 5X Leadership."
Honda Siel Produced ( Portable Generators)
India's No. 1 Power Products company, Honda India Power Products Limited (HIPP), is a subsidiary of Honda Motor Co. Japan and was incorporated on 19th Sept 1985.
Ever since, it has been the undisputed leader in the power products industry, manufacturing and marketing a range of Portable Generators, Water Pumps, Tillers, and General Purpose engines at its state-of-art manufacturing facility at Greater Noida. It is also engaged in the marketing of Lawn mowers, Brush cutters, and Long-tailed outboard motors.
Tushar Enterprises Pen Raigad
What started 36 years ago as a dream to serve our customers with products that truly help them do their work more efficiently has unfolded into a remarkable journey of achieving many milestones. HIPP has been the preferred choice of customers worldwide and its existence is the result of the creation of the joy of buying, selling & empowering the dreams of over 5 million users which makes HIPP the undeniable leader in the power production industry.
About Us – TECHNOLOGY
& CERTIFICATION 
                         
HIPP benefits from the rich experience of Honda Motor Co. Japan is the second largest engine manufacturer in the world, because of its strong emphasis on R&D and in-house technical innovation.
The Ultra Silent, Self-start range of India's first "Pure Sine Wave EU series Generator" and the highly fuel-efficient range of OHV Engines are some of the products which exemplify Honda's pursuit of technological excellence. The product range of Generators conforms to the most stringent phase ll Noise & Emission norms as laid down by the Central Pollution Control Board (CPCB), Government of India.
Every product manufactured is the result of persistence in quality, giving it the cutting edge for that extra reliability. It was in recognition of this that HIPP became the first power products manufacturing company in India to have been awarded the ISO 9001:2000 Certification for its Quality Assurance Systems & ISO 14001 for its Environment Management systems.
TUSHAR ENTERPRISES PEN RAIGAD
Digital India-X: Complete Digital Marketing Solutions – Domain + Hosting + Website + Email with Free Website Development, Directory Listing, SEO:  www.digitalindax.com
Startup India-X: Helping Businesses and companies Innovate and transform – Everything Your Business Needs In One Place: Company Registration, Startup Registration, All Annual Compliances Other Licenses and Certifications: www.startupindax.com
EXPLORE YOUR CITY BUSINESS GUIDE– www.citiez.in
EXPLORE YOUR CITY Team Awaits your Business to be given Global Exposure!
Socialize with us. We always love hearing from our clients.
Share stories and exchange ideas on business success. Facebook, Twitter & LinkedIn, etc.
Requirements
We Require
Receptionist
Sales Executive
Video
Location
Contact
Address

Near Rice Mill, Umbarde Phata, Mumbai Goa Highway, Pen - Raigad, 402107
Office Details
One review on "TUSHAR ENTERPRISES PEN RAIGAD"
REVIEW on "TUSHAR ENTERPRISES PEN RAIGAD" on 2022-10-25 17:59:04