Description
Few things about us!!
Kokani Zaika Restaurant on NH66 Awesomely provides Konkani food Delicias Daalghost, Matton Thali, Chicken Thali, Keema Paratha, Special Dum Biryani. We Have a Restaurant on Mumbai Goa Highway NH66 Taran-Khop Gaon near Pen city. Come to enjoy for homemade Konkani and Indian mouth-watering food dishes spacialy Made from Afzal Bhai. We mainly serve Chicken and Mutton. Konkan is heaven for the seaside area, and the greeneries are also famous for fish food. The Malvani masala is always well-none all over the world.
The team of Konkani Zaika has started this Restaurant to Provide delicious food for all how tired of traveling and want to have good homemade food. And we always value our customers and their food interest. We assure you the best kind of menu. As per our social networking response, we feel glad to offer our services. You can order our food anytime, anywhere in pen Taluka. 
We also plan to offer other Indian regions like south India, North India, East India, Goan, etc. Mouth-watering and delicious food that can be available under one roof.
Thanks. We are offering you [email protected] service.
Our Special Menu at Kokani Zaika
Daal Gosht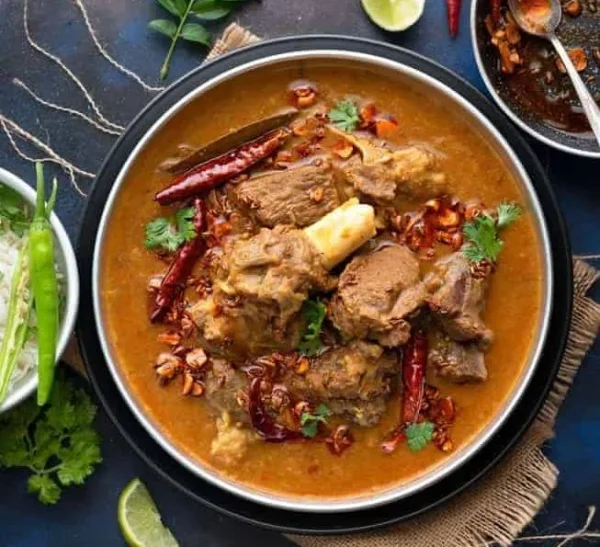 For this dish you need to make a long list of ingredients. So first, I will start with the list to boil the dal. For that you need toor dal, masoor dal, turmeric and water, boil everything together. Then, we need whole spices like cinnamon, green cardamom, black cardamom, cumin seeds, fennel seeds, cloves and black peppercorns. If you see I have also used star anise or chakri phool and stone flower or dagad phool, as they give brilliant fresh flavors to the daal gosht. However, you can skip it if have no access to it.
The other ingredients we need are onions, tomatoes, ginger paste, garlice paste and gree chillies. Furthermore, we need bay leaves, curry leaves, mint leaves, red chili powder, coriander powder and turmeric powder, water, salt and oil. Curry leaves is actually flavor enhancer of the dal gosht recipe. That different flavor is kicked in by curry leaves only. And no dal gosht recipe is complete without curry leaves.
For Tadka
And we need to make a tempering i.e. tadka too. For that you require, cumin seeds, red whole chilies, garlic cloves, red chilli powder and ghee.Even in tadka, you may add some more curry leaves, if you wish too
Serve Dal Gosht With
Serve it with variety of breads like tandoori roti, butter naan and butter kulcha. It goes the best with rice. Jeera rice and baghare chawal is the most popular and loved side to go with it. Other than that bagharey chawal and regular steamed rice are perfect to go with this dal gosht recipe. Quickly note down the method below and get started in your kitchen. Sharing my recipe of dal gosht with you all… make it at home and get ready to earn laurels from your family members and guests 🙂
Keema Paratha
Chicken Thali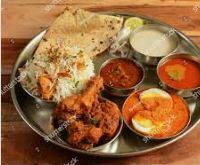 Mutton Thali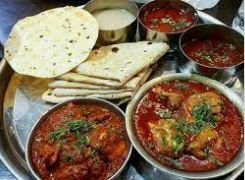 Special Dum Biryani
We also offer catering services for your parties and events.
Special in Daal Gosht
Spacial in Kokni Dhan Shikori
For support
Get Trafic on your website or promote your business by going to claim your business listing now. www. exploreyourcities.com/create
Don't worry and focus on your business sales. We take care of all about your business needs certificates and licenses with annual compliance www. startupindiax.com
We help your business to rank on google and other search engines. Your digital partner is committed to bringing your business online. www.digitalindiax.com
Feel free to contact and get free training for business establishments. www.skillindiax.com