Description
Al Afzal Umrah Tour
UMRAH PACKAGES | BOOK AFFORDABLE UMRAH PACKAGES FROM INDIA
Al Afzal Umrah Tour is fully dedicated to serving people with affordable Umrah packages from India and giving Umrah pilgrims a divine tour of the holy place Makkah. Give yourself an experience of a lifetime by booking our affordable Umrah packages. If you are searching for the best umrah travel packages then at Al Afzal Umrah Tour, we are ready to help you out. The standout feature of our Umrah tour packages is the kind of personal guidance and attention that we provide to all our pilgrims.
Be it at the departure time at the airport, to ensure a safe return and along with Ziyarat services in the package, our exceptionally trained and competent staff is accustomed to delivering all these services within our high and low price umrah packages.

Firstly, the journey of Umrah is a very religious journey. Secondly, there are many different types of Packages of Umrah. Different packages have different costs and different facilities. The facilities of Umrah tours can be easily understood while booking the package. Certainly, the travel agency displays the brochure and packages to the pilgrims, it is the responsibility of the pilgrim to understand each and every point of the package. The different types of Umrah Packages.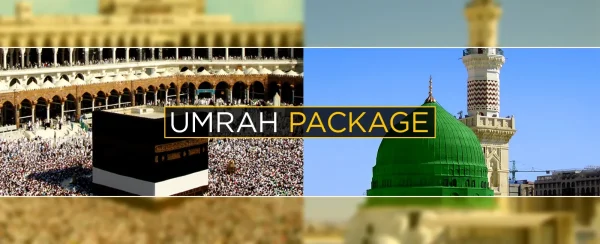 14 nights Umrah package
The 14 nights package is the most popular Umrah package and it is the most demanded package as well for the pilgrims. The pilgrims are more attracted to this package because these types of packages include each and every aspect of the Umrah tour. To clarify, we mean this package provides airport-to-airport facilities. It includes 7 nights stay in Makkah and 7 Nights stay in Madinah.
21 nights Package of Umrah
Usually, 21 nights package of Umrah displays an exceptional tour for the pilgrims. This package is specifically for pilgrims who would want to perform more Umrah. Usually, if you are an experienced pilgrim then you would purchase these Custom Umrah packages. This package includes a 14 nights stay in Makkah and 7 Nights stay in Madinah. In other words, the longer the stay the longer the pilgrim can pray to Allah for forgiveness.
Package of Umrah for 28 nights
This is the longest Umrah package that can any pilgrim book. To clarify, Umrah Package for 28 nights would be the longest any person can stay in Saudi Arabia on an Umrah visa. The package consists of 21 nights in Makkah and 7 Nights in Madinah. Certainly, no pilgrim can exceed the 30 days stay in Saudi Arabia on an Umrah visa any pilgrim caught doing that they will be fined heavily and they might go to jail for 6 months as a punishment. In addition, the person who is caught breaking the law can be banned for up to 5 years from entering the country.
An Umrah package has a lot of services involved which the pilgrims miss out on and is borne by the travel agency. Further reading will help you to know about the different services a pilgrim can expect in a basic Umrah package. The services in an Umrah package totally depend upon the travel package which you choose. However, pricing plays a very important role in the facilities of the package. To clarify, the rates of the Umrah packages depend upon the time as well, hence choosing the right month is also very significant.
Umrah Visa Service
On every tour package, the visa is of utmost importance. However, a valid visa is necessary for foreign travel. For example, if you don't have a valid Umrah visa you will not be able to leave your country for Saudi Arabia. However, the responsibility of the travel agent is to provide you with an Umrah visa if you are going on a group tour. Similarly, for instance, if you are traveling on your own for Umrah or choosing a customized (FIT) package it's your choice from where you want to purchase an Umrah visa.
Flight Tickets
If you are planning to go for Umrah then the flight is the best and the most-easiest mode of transportation to a foreign country. Gone are those days when pilgrims used ships to travel to hajj or Umrah. On the other hand booking flight tickets in advance will save you a lot of money this will have a direct impact on your Umrah package price. The plane tickets are included in the package price of Umrah only if you are traveling in the group tours. Certainly, there are many different classes of plane tickets like business class & economy class. Via flights and direct flights are also quite important parts of your Umrah tour.
Hotels for accommodation
Likewise, airplane ticket hotels are also equally important on this journey of self-purification. The class and distance of the hotel from Masjid Al Haram and Masjid Al Nabawi will decide its price. In other words, if you have booked a hotel which is far from the center it will be lesser cost than the hotels nearby. As you know the price of a three-star hotel will definitely be cheaper than the price of a five-star hotel. Hotels will be pre-booked by the travel agency in group tours and it might not be customizable. If you want to choose a hotel of your choice then you will have to choose a Frequent International Traveler Package i.e. a custom-made Umrah package.
Transportation
Transfers and transportation will be included in the group tours of Umrah. If you are going for Umrah for the first time then you should know that only performing Umrah in the holy city of Makkah is not the end of this religious journey. Travelling to Madinah Al Munawarah to visit the Masjid Al Nabawi Shareef then you journey will be completed. For your information, if you have chosen a private Umrah package then you will have to book your private transportation before with the travel agency before starting the journey.
Local Ziyarat
If you are going to this religious journey of Umrah then as a pilgrim you should also visit other religious places which are situated in the holy cities of Makkah and Madinah we have a separate blog written on Ziyarat in Makkah and Madinah please read the article to know more details of other religious places. Moreover,  ziyarats in the holy cities are pre-booked by the travel agent for the pilgrims who are traveling in group tours. To sum up, the local ziyarat is a half-day trip to all the additional religiously important places with proper guides.
7 Days Stay In Makkah
10 Minutes Walking  Distance From Hotel
7 Days Stay In Madinah
5 Minutes walking Distance From Hotel
Mumbai To Jeddah
Jeddah To Mumbai
Makkah Madinah Ziyarat In Luxury Buses-Al Afzal Umrah Tour
Umrah Ki Poori Rahbari
Buffet Meal- Al Afzal Umrah Tour
Breakfast, Lunch, And Dinner
Free Laundry Services-Al Afzal Umrah Tour
3 Bags