Description
Sarthak Jewellers Pen
Propritore Mr. Harshal R. Dhabholkar
Sarthak jewelers are one of the best jewelers of fancy jewellry work in the pen region. since 2012 we are in this business last 10 years and we sold 23 carets K.D.M gold jewelry. because we know our customer's minds about their jewelry many times we do customized jewelry for our valuable customers in pen Raigad Maharashtra.
Since its inception, the company has been a pioneer in design as every product is crafted to a standard of perfection. Whether it is elaborate wedding jewellery or affordable wearables, Sarthak Jeweller has fashioned exceptional designs with unmatched quality. Over time, timeless treasures from Sarthak Jeweller have helped intimate moments become lifetime memories. Sarthak Jeweller is pen's leading fine jewellery discovery platform focusing on giving YOU an awesome jewellery buying experience. At Sarthak Jeweller we strive to provide you with the largest collection of curated designs for every occasion. We are not just selling jewellery, but an unparalleled jewellery buying experience at your fingertips!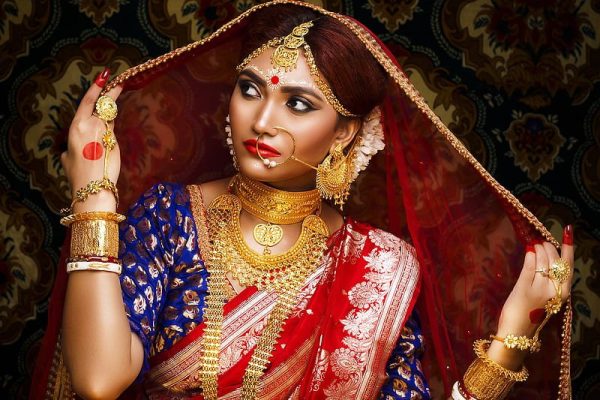 Shining bright with we focus on innovation, customer happiness and transparency, Sarthak Jeweller addresses the growing demands of today's always-on-the-go consumers to discover, explore, buy and know more about their jewellery. Our policies provide easy returns,  Hallmark, 91.6 certified jewellery, lifetime exchange, best and transparent prices and unique designs all under one roof.
To ensure you are confident about your purchase, we have an exclusive Easy Returns and Exchange Policy, which gives you enough time to be in no doubt that you have made the right decision of buying jewellery from Sarthak Jewellers Should you have any problem with the jewellery piece, you can choose to return it back and claim a 100% refund or exchange it within the policy time frame.
In case you have a change of heart and wish to return the product to us after the expiry of the Easy Returns and Exchange Policy, we'll happily exchange it for you or offer you a refund on the basis of the current market value of all the materials used in the product. No making charges/ stamping charges/ design charges will be refunded or exchanged for.
Best Prices – Sarthak Jewellers Pen
our aim is to sell jewellery at the best possible prices as compared to other online and offline jewellery retailers. By eliminating the middlemen and sourcing diamonds directly from large wholesalers, we pass the savings on to you.
Our design and production with over decades of experience in the jewellery industry stay up to date with evolving consumer preferences and fashion trends.
Every piece of jewellery is crafted keeping you in mind. We strive to provide you with a wide variety of hand-crafted gold & scintillating diamond jewellery that makes you stand out.
A Personalized Experience
We believe that every piece of jewellery must be special and one-of-a-kind. Our exquisite repository comprises contemporary jewellery and unique items in gold, silver and precious stones. You can always choose to go for a different metal tone or diamond grade once you've made your final selection. We also offer exclusive Bespoke Services which can bring your jewellery vision to life.
Our exclusive Jewellery Makeover Service lets you decipher what style and design of jewellery really complement your face structure, skin tone and personality. Our Jewellery Makeover Consultant would be happy to guide you through the jewellery trends and various options available at your disposal and help you choose styles and designs that would be perfect for you.
Often, women wonder why one piece of jewellery looks stunning on someone but the same style may not suit their own face. Choosing the right design and style of jewellery is as important as buying clothes that suit your body type. Many times, coloured gemstones complement your eyes and skin, just as how some coloured outfits look better on you. Whatever your choice of jewellery, it is meant to reveal your inner diva. Chances are you'll intuitively know what suits you and what doesn't! Faux jewellery can easily be borrowed from friends but how do you experiment with real jewellery and buy the one that really brings out your best features?
Sarthak Jewellers Pen
Digital India-X: Complete Digital Marketing Solutions – Domain + Hosting + Website + Email with Free Website Development, Directory Listing, SEO:  www.digitalindax.com
Startup India-X: Helping Businesses and companies Innovate and transform – Everything Your Business Needs In One Place: Company Registration, Startup Registration, All Annual Compliances Other Licenses and Certifications: www.startupindax.com
EXPLORE YOUR CITY BUSINESS GUIDE– www.citiez.in
EXPLORE YOUR CITY Team Awaits your Business to be given Global Exposure!
Socialize with us. We always love hearing from our clients.
Share stories and exchange ideas on business success. Facebook, Twitter & LinkedIn, etc.
Sarthak Jewellers Pen
Requirements
We Require
Put Your Requirments Here
Location
Contact
Person

Harshal R. Dabholkar

Phone 9372442888
Designation

Owner
Address

Mahavir Marg, Bazarpeth, Pen-Raigad 402107
Office Details
Address 2nd Branch
Ratnakar Jewellers Pen
91.6 Holmark Jewellery Gold And Silver
Add- Shivaji Path, Nana Shankar Shet Chowk, Pen- Raigad 42107

Contact No - 9325157512