Description
THAKUR TYRES PEN
Proprietor Mr. Mayur Thakur
Since 2015
Thakur tires are one of the best and most complete tire solutions in the Pen region. We have a computerized setup for your tire services like 3D wheel alignment and wheel balancing and an RFT tire changer. Not just tire replacement but we have a decent range of guaranteed top-notch tire brands under one roof. Our qualified and experienced team is always ready to give you your attention anytime.
At Yokohama, we have been dedicated to the advancement of tire design and development since day one of our founding in 1917. We were the first Japanese tire manufacturer to be granted ISO9001 certification in recognition of being a quality-assurance model company in design, development, manufacture installation, and related services.
Servicing an extensive sales network throughout the U.S., Yokohama Tire Corporation is a leader in technology and innovation. Yokohama Tire Corporation is the North American manufacturing and marketing arm of Tokyo, Japan-based The Yokohama Rubber Co., Ltd. Since expanding to the United States in 1969, we've been an industry leader in tire technology and innovation across the globe.
A tire's speed rating indicates the optimal speed that the tire can safely maintain over time. In short, it's the fastest speed a tire can handle before it no longer performs as designed. The higher the speed rating, the better control, and handling you'll have at higher speeds.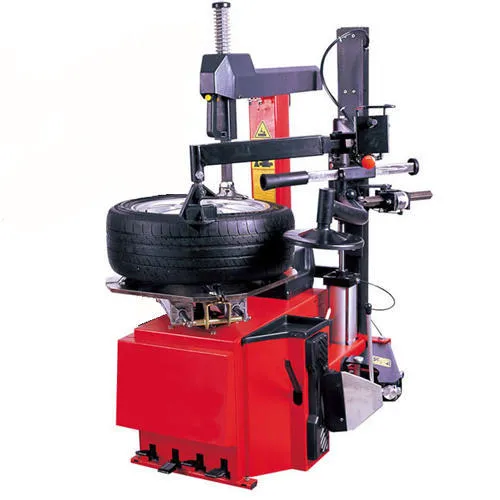 Used to take the tire/tire off the wheel assembly. Mounted to a rim/wheel the "changer" is run by a technician or individual who knows how to operate the equipment. The changer removes the tire from the rim in an efficient way without damage to the rim/wheel itself.
A tire balance corrects the weight imbalance on your tire and wheel assemblies. Uneven tire wear and vibration in your steering wheel, floorboard, or seat. Proper balancing can lead to a smoother ride, less tire wear, and reduced strain on the drivetrain. What is Wheel Balancing? Wheel balancing is integral to smooth driving, safety, tire wear, and stability, and allows the tires to spin without causing vibrations. Distinct from wheel alignment, tire balancing refers to compensation for any weight imbalances in the tire/wheel combination.
3D wheel alignment allows our mechanics to perform the most precise wheel alignment on all types of cars. This is done by using 2 cameras to perform measurements for each wheel while integrating a reference system with camber and inclination pendulums in each sensor head.
The alignment should be performed by an experienced mechanic, who uses an alignment machine. Newer alignment machines feature clamplike devices that are attached to the wheels of the car (which are raised up in the air) and that link to a computer that helps make precise measurements.
Digital India-X: Complete Digital Marketing Solutions – Domain + Hosting + Website + Email with Free Website Development, Directory Listing, SEO:  www.digitalindax.com
Startup India-X: Helping Businesses and companies Innovate and transform – Everything Your Business Needs In One Place: Company Registration, Startup Registration, All Annual Compliances Other Licenses and Certifications: www.startupindax.com
EXPLORE YOUR CITY BUSINESS GUIDE– www.citiez.in
EXPLORE YOUR CITY Team Awaits your Business to be given Global Exposure!
Socialize with us. We always love hearing from our clients.
Share stories and exchange ideas on business success. Facebook, Twitter & LinkedIn, etc.
Thank you for visiting our business profile please do visit our showroom one and experience our services. thank you once again.
Requirements
We Require
Receptionist,Mechanical
Video
Location
Contact
Address

Umbarde Fata, Mumbai Goa Highway, Tel - Pen, Dist - Raigad 402 107
Office Details