All Government Emergency Helpline Numbers
PEN CITY
The pen is a town and taluka in the Raigad district of the Indian state of Maharashtra. It is famous for its world-class Ganesh idols. It is the geographical and cultural center of the Raigad district. Ganesh Idols Pen is very famous for its Ganesh Idols which are used widely for the "Ganesh Festival". Many of Ganesh's Idols in Mumbai are brought from Pen. There are multiple lanes [termed as  "Ali"] which consist only of such idol-making craftsmen. Going through these lanes one can see the whole process of developing Ganesh Idols. The number of Ganesh Idols is now even exported to the Marathi population in the US. Papad businesses in Pen are occupied in the domestic business of preparing " पोहे" or "Pohe" (flattened rice) and papad.
Salt Production Due to the unique geological features of the Western part of Pen County (Vashi Subdivision), Pen has been for centuries the hub of salt salt-making industry. The pen has a grand public library:  The Mahatma Gandhi Vachanalay or "महात्मा गांधी वाचनालय".
Climate
The climate is tropical in Pen. Most months of the year are marked by significant rainfall. The short dry season has little impact. The Koppen-Geiger climate classification is Am. The average annual temperature is 26.9 °C in Pen. Precipitation here averages 3207 mm.
History
The name Pen is derived from the term "पेणे" or "Pene", which means 'A place to rest. Although no one is certain about the origin of Pen, historians think it probably dates back to the times of Buddha.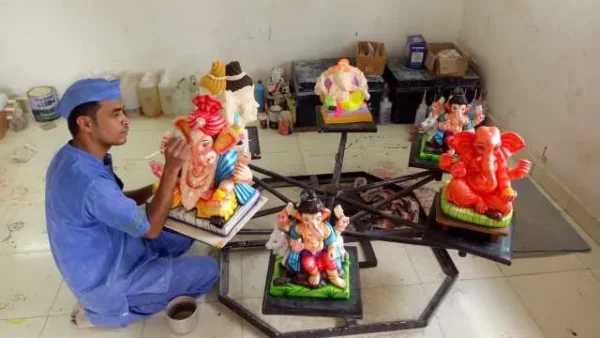 Due to its vantage location, Pen developed as a port city (present-day Antora port was commonly referred to as "Pen Port"), with trade links as far as Egypt. It had a very prosperous marketplace where an exchange of goods to and from Deccan took place.
Gazetteer gives Pen's history as follows. In historical times Pen was under the rule of the Sahara of Shri Sthanak (Thana) from the 9th to the 12th Century and subsequently, it passed under the control of the Yadavas. When Shayastakhan was sent against Sivaji, a detachment of the Moghal army had been kept at Pen but he subsequently routed it. Parvatibai, the wife of Sadasivrav Bhau, the hero of Panipat. In 1819 the easy communication with Bombay and with the Deccan by the Bor pass made Pen an important center. Its chief prosperity lay in its salt beds. There was a considerable export of rice to Bombay. A number of carved stones about the town appear to belong to an unusually large temple of about the thirteenth or fourteenth century.
During the period of The Shilahar kings, many temples of goddesses were built, including the Jagdumba of Vashi. In the period of Chalukyas, grand temples of Shiva, like Rameshwar(रामेश्वर), Pataneshwar(पाटणेश्वर), Goteshwar(गोटेश्वर) and Vyaghreshwar(व्याघ्रेश्वर)were constructed.
Shayistekhan's raid on Deccan led to major fights in Pen taluka between the Mughals and Marathas. Initially, the Mughal army led by Sardar Taherkhan occupied Pen's fort of Mahalmeera and looted surrounding villages, which included the desecration of the grand temple of Goteshwar Shivaji's army fought back with vengeance. They defeated Kartalabkhan in nearby Umbarkhind and Officer Balakhi, near Ratangad. The stronghold of Mahalmeera was also taken back on 27 February 1662 and the following day, after a valiant struggle, Pen's Bastion (presently, the site of the Tehsil office) was secured by Shivaji's army.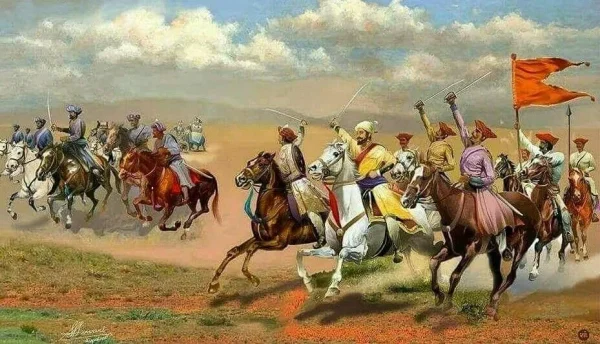 In this conquest, Sardar Vaghoji Taupe fought a mesmerizing battle against an equally skillful Mughal officer but at the crucial moment, Taupe dealt a decisive blow that killed the officer and ensured Maratha victory. Vaghoji was also critically injured and died soon afterward. Shivaji Maharaj himself visited Pen on two occasions, on 6 August 1668 and 11 May 1674.
Geography Information From Wikipedia
Pen town is located at 18°40′ N, 73°05′ E, on the outskirts of Mumbai Metropolitan Region. It gained prominence in ancient times due to its location on trade routes to Deccan, proximity to Mumbai and Pune, and its central position in the Raigad district. It lies on the bank of Bhogavati Creek about 16 km from its mouth. Pen County has a total area of 199.6 sq. miles and the area of the town Pen is 6.75 sq. miles.
#EYC INTERNATIONAL PRIVET LIMITED: Digital marketing company that provides new methods for business promotion- www.eycinternational.com #Digital India-X: Complete Digital Marketing Solutions – Domain + Hosting + Website + Email with Free Website Development + Directory Listing, SEO*: Click to more info- www.digitalindax.com
#Startup India-X: Helping Businesses and companies Innovate and transform – Everything Your Business Needs In One Place: Company Registration, Startup Registration, All Annual Compliances Other Licenses and Certifications: Click to more info- www.startupindax.com #Skill India-X: The free certificate program is for uneducated but skill-oriented individuals who have acquired real expertise in their own skills: Click for more info- www.skillindiax.com  #EXPLORE YOUR CITY BUSINESS GUIDE–www.exploreyourcities.com – #EXPLORE YOUR CITY BUSINESS BLOG: Free blog website for all Indian businesses- www.exploreyoucity.in– #CITY GUIDE– www.citiez.in – #EXPLORE YOUR CITY TRAVEL GUIDE: Free international travel guide- www.thecitiez.com
EXPLORE YOUR CITY Team Awaits Your Business to be given Global Exposure!
Socialize with us. We always love hearing from our clients.
Share stories and exchange ideas on business success. Facebook, Twitter & LinkedIn, etc.
NEWS IN PEN CITY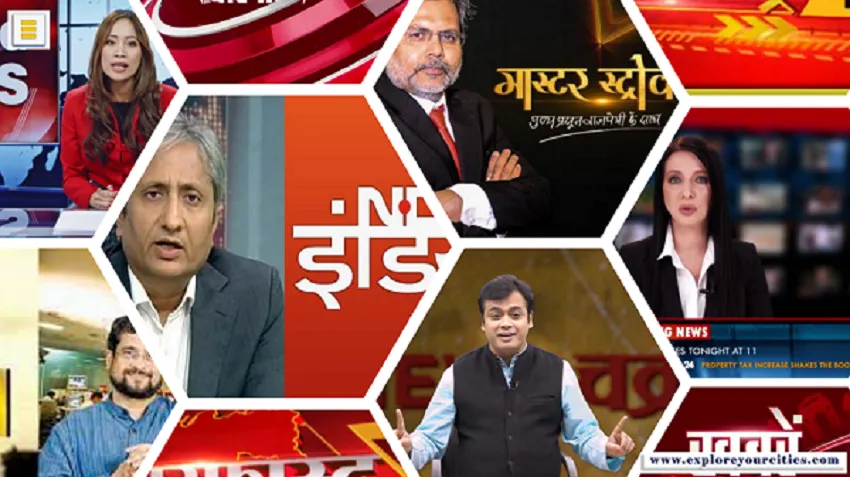 Accident
A 23-year-old woman, riding pillion on an Activa scooter, was killed in a hit-and-run incident, on the Palm Beach road near Aspire building junction
PROJECTS IN PEN CITY
Gallery