Description
ASHVA EDUCATION OF PARAMEDICAL SCIENCE PEN
Ashva Education and Para-medical Organization are an Academic Organization Established in the year 2013, which mainly deals in the promotion of Vocational and Professional and Paramedical Educational programs for the deprived and deserving candidates in society. Besides Organization works for the upliftment of people from under-privileged classes through developmental work of distinct nature which includes arranging Health and Medical checkup camps for un-served and under-served people through door-steps services, arranging blood Donation camps, Career guidance classes for SSC and HSC passed out students, etc.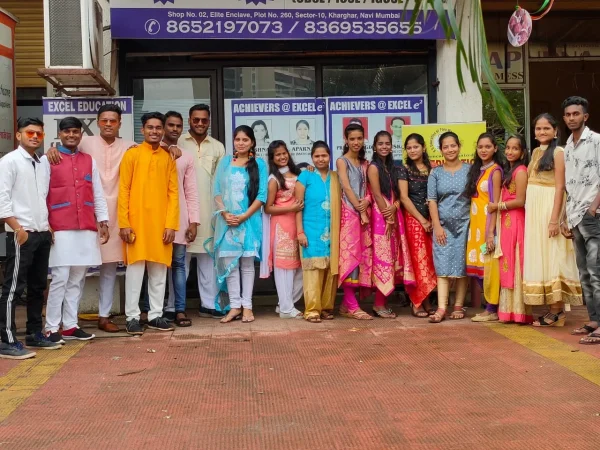 Ashva is recognised as a center of excellence for studying health science. It is touted as one of the bests for offering an array of industry-responsive courses in the domain of health science in filling up the wide gap for qualified front-line healthcare professionals in the industry.
Ashva is dedicated to training young minds and molding them into qualified professionals. Our students are trained by the finest faculty in the state-of-the-art facility to become key players in facilitating primary healthcare for the mass.
Dear Parents and Children – ASHVA EDUCATION OF PARAMEDICAL SCIENCE PEN
I extend a very warm welcome to you. We started our journey in pursuit of excellence in education in 2013. It has been a wonderful experience that is cherished by all associated with Ashva Education.
Shaping young minds is a great responsibility. Ashva education of Paramedical science was founded with the vision of creating an institution that provides an education that strengthens the roots of the students while instilling in them an understanding and appreciation of cultures across the world. Our focus is to develop the students into becoming responsible global citizens while retaining the Indian ethos.
Taking inspiration from Rabindranath Tagore's philosophy of education, we have created an atmosphere in our institutes where attention to the non-academic aspects of a student's development is given as much importance as the academic subjects.
We aim at an educational system that seeks the overall development of the personality. We believe that education does not just transform the lives and futures of individual children, it transforms entire nations. To further our efforts in this endeavor we have introduced courses in the Paramedical field.
The five essential elements of the Paramedical- concepts, knowledge, skills, attitudes, and action – are incorporated into our curriculum framework. This, along with our innovative teaching methodologies, encourages students to explore ideas and issues that have local and global significance; thus enabling them to develop a value system that encourages setting goals to realize their own unique potential.
While the students are preparing for the competitive global arena, they are also taught the role and importance of community.
In the words of Tagore, "The highest education is that which does not merely give us information but makes our life in harmony with all existence". We believe that we will achieve our goals by working with students, parents, and the community.
ASHVA EDUCATION OF PARAMEDICAL SCIENCE PEN
Digital India-X: Complete Digital Marketing Solutions – Domain + Hosting + Website + Email with Free Website Development, Directory Listing, SEO:  www.digitalindax.com
Startup India-X: Helping Businesses and companies Innovate and transform – Everything Your Business Needs In One Place: Company Registration, Startup Registration, All Annual Compliances Other Licenses and Certifications: www.startupindax.com
EXPLORE YOUR CITY BUSINESS GUIDE– www.citiez.in
EXPLORE YOUR CITY Team Awaits your Business to be given Global Exposure!
Socialize with us. We always love hearing from our clients.
Share stories and exchange ideas on business success. Facebook, Twitter & LinkedIn, etc.
ASHVA EDUCATION OF PARAMEDICAL SCIENCE PEN
Thank You To Visiting Our Business Profile Page. For More Information Please visit our official website www.ashvaeducation.org.in
ASHVA EDUCATION OF PARAMEDICAL SCIENCE PEN