Description
RK AUTOMOTIVE WORKSHOP PEN
Few Lines About Us
RK AUTOMOTIVE WORKSHOP
we are the best in the segment in car painting and coatings and leading market positions in the
Raigad region
. As a leading paints and coatings company, we serve essential protection and colour to our consumers.
We have over 20 years of experience in Maruti Suzuki Car sales and service, easily handheld accident cases, and insurance claims.
Proprietor Mr. Rakesh V. K. came up with the idea of an A2Z car service under one roof.
To avoid hurdles in claiming insurance and to bring a better service experience to the RK AUTOMOTIVE customers.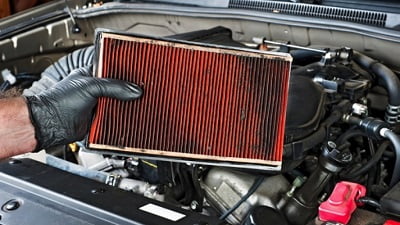 Our Engine Maintenance Checklist before starting a paint job.
Engine oil, Engine cooling system, leaks, belts, engine light, fuel filter, spark plugs, and wire.
Engines are engineered to run at a constant speed. This is when they perform the best. Too much variation in the revs tires it out and this takes a toll. City driving, where you constantly move and come to a stop is really hard on the engine. Try not to rev too hard. Instead, be sure-footed and don't over-accelerate when you know you have to stop again. Try sticking to the highway whenever possible. This will give you better mileage (now you know why driving on the highway results in less fuel consumption) and keep that engine running for longer.
RK AUTOMOTIVE WORKSHOP PEN – automotive painting process we divided into three stages.
Basically, the body is washed, degreased, electrodipped in zinc phosphate, oven baked, sanded, sealed, dried, cleaned (with chemicals), primered, baked, painted, baked, clear coated, baked, and then inspected for faults (which are repaired).

Stage 1: Applying The Primer
Stage 2: Spraying The Base Coat
Stage 3: Spraying The Clear Coat
The entire look of the car is at the end, determined by the type of paint that we choose. The type of paint finish we choose also creates a distinctive finish from one another. The metallic paint finish consists of an additional layer of clear coat over the paint. This finish results in getting that shine, a small quantity of powdered metal is mixed with the paint layer to achieve this. This presence of the metallic particles leads to the light being reflected back more than the solid paints hence making it brighter and shinier.
The other type of finish we talk about is pearlescent paint, this pearlescent paint is the combination of basic paint compounds added to the metallic paint, but here the ceramic crystals are used instead of the metallic powder. This ceramic compound mica reflects as well as refracts the light making the surface more shiny and appealing. This phenomenon of refraction also is responsible for making the color seem deeper. The difference between the pearlescent paint and the metallic can be easily seen under the sunlight. The automotive paint creates the difference between an appealing car and a shabby-looking car.
Thank You for visiting our profile
and Please give us your valuable feedback to improve our services.
Requirements
We Require
Mechanic
Electrician
Painters
Video
Location
Contact
Address

Bunglow No 60, Mumbai-Goa Highway, Pen, Dist. Raigad- 402107
Office Details