PANVEL
Panvel is a city in the Raigad district of Maharashtra in the Konkan Division. The city is highly populated due to its closeness to Mumbai. Panvel is located in the Mumbai Metropolitan Region. Panvel is the first Municipal Corporation in Raigad and the 27th Municipal corporation in Maharashtra State.
History
Panvel is about 300 years old, developed around trade routes (both land and sea), during the Mughal rule and hence after by the Marathas, British, and Portuguese. Once upon a time, Panvel was famous for its rice market. Panvel Municipal Council (PMC) was established in the year 1852 and is the oldest municipal council of Maharashtra. Panvel Municipal Council's elections started in the year 1910. The first mayor of the PMC was Mr. Yusuf Noor Mohammed Master for the years 1910–1916. The sesquicentennial anniversary (150th anniversary) of the PMC was celebrated in the year 2002. The city prospered and grew due to the influence of large-scale trade by land and sea. This was characterized by the large palace-like homes that came up during the Peshwa period. It is also said that the old name of this city was Panel (Panel in Konkani). There were historic cannons (during the time of Chhatrapati Shivaji Maharaj) situated at Panvel port. On 1 October 2016, Panvel Municipal Corporation came into existence.

Climate
The weather is Sunny across the year. There is heavy rain during monsoon. May is the warmest month of the year. The temperature in May averages 30.3 °C. The lowest average temperatures in the year occur in January when it is around 23.4 °C. The average annual temperature of Panvel is 27.0 °C.
Transportation
Panvel is an important junction point as many major highways meet and pass through the city. The Mumbai-Pune Expressway, Sion-Panvel Expressway, NH 4B, and NH 66 start from here while NH 4 passes through Panvel. Roads of New Panvel are maintained by CIDCO while those in Panvel are by PMC. New Panvel, being developed by CIDCO, has well-planned and wide-lane major roads and even the arterial roads are two-lanes. Panvel has relatively less maintained roads which are very congested due to a lack of planning on the part of the PMC.
Proposed Navi Mumbai International Airport
The Navi Mumbai International Airport or "NMIA", which is to come up around the Panvel-Kopra area, would be built through a public-private partnership (PPP) — with the private sector partner getting 74% equity and Airports Authority of India (AAI) & Maharashtra government, through CIDCO, holding 13% each. The International Civil Aviation Organisation (ICAO) has already given techno-feasibility clearance to the airport and the central cabinet has cleared it. The project is at a global tendering stage. "NMIA" is going to help the locals a lot, with job opportunities, etc. But, construction has not yet begun.
Railway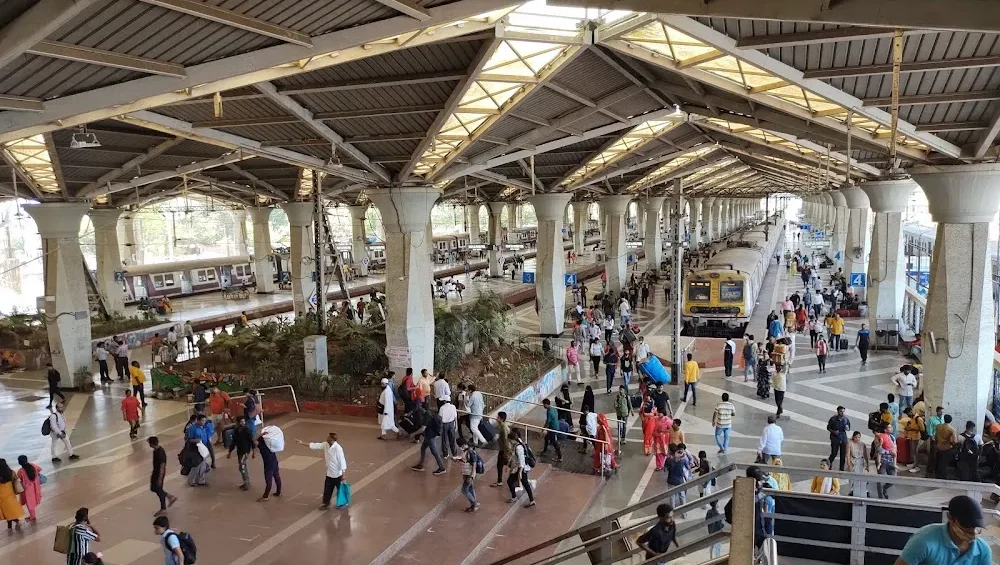 The Panvel railway station is one of the most important junctions on the Konkan Railway. The Harbour line from Mumbai CST, the central line from Diva / Karjat, the western freight corridor from JNPT, and the Konkan railway line from Mangalore meet at Panvel. Panvel railway station comes under the Mumbai division of the central railway. Panvel is the terminating station of Mumbai railway's harbor line. Also, the Konkan railway connecting Mumbai to south India passes through Panvel. Platforms 1,2,3 & 4 are for suburban trains while platforms 5,6 & 7 are for mainline trains. 9 pairs of daily express trains, 13 pairs of non-daily express trains, and 12 daily commuters (passenger) train stop here. Also, the Ernakulam-Nizamuddin Duronto has a technical halt at Panvel for a crew change, refueling, and catering. In addition, Panvel handles 116 suburban trains which go to destinations like Mumbai CST, Wadala Road, Andheri, and Thane. The station also handles a sizeable amount of freight trains. Panvel is a very major station and is considered equivalent to Mumbai for trains that skip Mumbai. The trains run on diesel traction and alternating current (the tracks to Konkan are not electrified south of Panvel), and Panvel is a refueling point for their locomotives. In addition to refueling, Panvel has a huge number of parcel bookings, and most trains stop for periods varying from 5 minutes to 20 minutes for technical purposes. Panvel also handles crew and locomotive change for long-distance passenger/freight trains. Diesel Locomotives has the facility to fill the Diesel. Good connectivity for Pune Ahmedabad and Delhi on daily basis. Daily trains for Kochuveli, Mangalore, Pune, Goa, and Delhi along with Ahmedabad. Also, there are trains for Patna, Bikaner, Chennai, Bhavanagar, Veraval, Kochuveli, Vasco, etc. Samprkranti and RAJDHANIs have a halt here along with Garib Rath and Double Decker. Some of the daily trains are 12051/52 Jan Shatabdi Exp( Dadar-Madgaon-Dadar), Mandavi Express, Pragati Express, etc. Now all the local trains will be 12 Coaches as now the current line is AC current.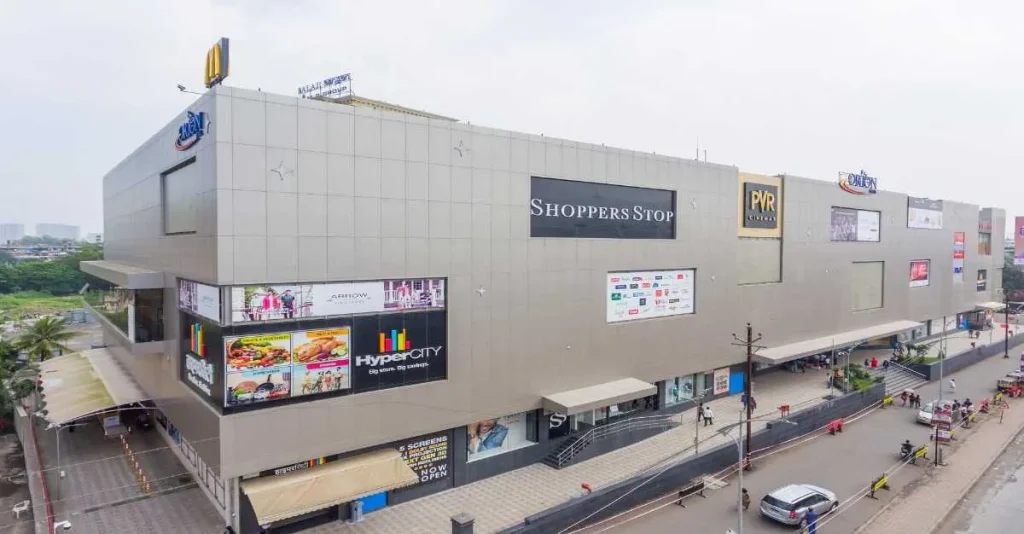 Place of interest
Karnala Fort
SMART Eco Park
Little Chowk Point
Rameshwar Dam
Orion Mall Panvel
Dusty Road
Shree Swami Samarth
Pandavkada Falls
Wonder Park
#EYC INTERNATIONAL PRIVET LIMITED: Digital marketing company that provides new methods for business promotion- www.eycinternational.com #Digital India-X: Complete Digital Marketing Solutions – Domain + Hosting + Website + Email with Free Website Development + Directory Listing, SEO*: Click to more info- www.digitalindax.com
#Startup India-X: Helping Businesses and companies Innovate and transform – Everything Your Business Needs In One Place: Company Registration, Startup Registration, All Annual Compliances Other Licenses and Certifications: Click to more info- www.startupindax.com #Skill India-X: The free certificate program is for uneducated but skill-oriented individuals who have acquired real expertise in their own skills: Click for more info- www.skillindiax.com  #EXPLORE YOUR CITY BUSINESS GUIDE–www.exploreyourcities.com – #EXPLORE YOUR CITY BUSINESS BLOG: Free blog website for all Indian businesses- www.exploreyoucity.in– #CITY GUIDE– www.citiez.in – #EXPLORE YOUR CITY TRAVEL GUIDE: Free international travel guide- www.thecitiez.com
EXPLORE YOUR CITY Team Awaits your Business to be given Global Exposure!
Socialize with us. We always love hearing from our clients.
Share stories and exchange ideas on business success. Facebook, Twitter & LinkedIn, etc.
https://exploreyourcities.com/create/
NEWS IN PANVEL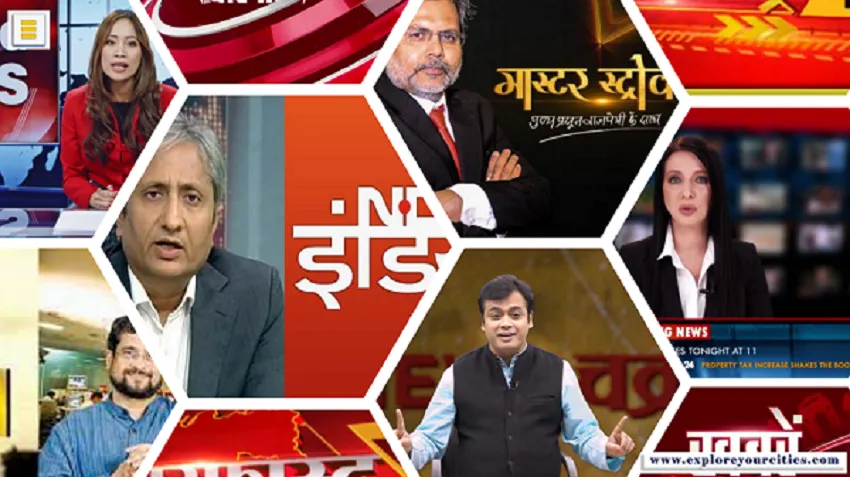 News In Panvel
A 23-year-old woman, riding pillion on an Activa scooter, was killed in a hit-and-run incident, on the Palm Beach road near Aspire building junction
PROJECTS IN PANVEL
Gallery