Description
Patil CNG Works Wadkhal
Patil CNG Works Wadkhal was established in the year 2015. We are a top player in CNG conversion kit installing Pen region. This well-known establishment acts as a one-stop destination servicing customers both locally and from other parts of Raigad. Over the course of its journey, this business has established a firm foothold in its industry. The belief that customer satisfaction is as important as their products and services has helped this establishment garner a vast base of customers, which continues to grow by the day.
This business employs individuals that are dedicated to their respective roles and put in a lot of effort to achieve the shared vision and larger goals of the company.
In the near future, this business aims to expand its line of services and cater to a more extensive client base in Pen city, this establishment occupies a prominent location in Wadkhal on the Mumbai Goa highway. It is an effortless task to commute to this establishment as there are various modes of transport readily available. It provides top services in the following categories: CNG conversion kit sales, and CNG conversion kit installation services.
Patil CNG Works Wadkhal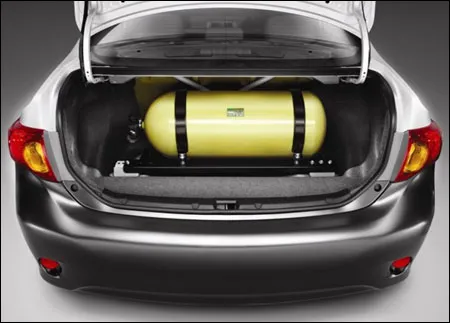 Thank you to spending your valuable time with us,
please do call for any queries in the future.
Regulatory and judicial mandates have created opportunities for CNG programs in Indian cities. The Delhi and Mumbai CNG programs are the oldest and most established in India. Pens' program was initially driven by public policy and also by the commercial interest of the large taxi fleet. the commercial interest of the large taxi fleet for a CNG fuel substantially cheaper than petrol, which was their main fuel in the city. Much later, the Bombay High Court stepped in to order the conversion to CNG of the city's cargo vehicles as a pollution control measure.
The next big challenge is to create an adequate refueling infrastructure in the new cities. This will require planning and implementation of an adequate network. Therefore, the question arises as to how the CNG network can be made profitable for transport with a suitable business model in the new cities. And for this, the Government of India through the "Blue Sky" program continues to support the installation of CNG stations for public supply.
Speaking on the occasion, Union Minister for Petroleum, Natural Gas and Steel, Dharmendra Pradhan, also announced the commencement of piped natural gas (PNG) supply in Jhansi and the launching of mobile refueling units (MRIs) for vehicles at Raigad. The MRUs inaugurated belong to Indraprastha Gas Limited (IGL) and Mahanagar Gas Limited.
Digital India-X: Complete Digital Marketing Solutions – Domain + Hosting + Website + Email with Free Website Development, SEO, Directory Listing:  www.digitalindax.com
Startup India-X: Helping Businesses and companies Innovate and transform – Everything Your Business Needs In One Place: Company Registration, Startup Registration, All Annual Compliances Other Licenses and Certifications: www.startupindax.com
EXPLORE YOUR CITY – www.citiez.in
EXPLORE YOUR CITY Team Awaits your Business to be given Global Exposure!
Socialize with us. We always love hearing from our clients.
Share stories and exchange ideas on business success. Facebook, Twitter & LinkedIn, etc.