Description
Sarvoday Krishi Kendra: Your Trusted Partner in Agriculture Pen Raigad
Proprietor: Ketan Patil
Greetings from Sarvoday Krishi Kendra! For the past 11 years, we have proudly served as your go-to destination for high-quality pesticides and seeds in the local region and Pen City within Raigad District. As the owner, Ketan Patil, with a background in BSc Horticulture, I am passionate about contributing to the success of our community's agriculture. Here's a comprehensive overview of our business and our unwavering commitment to the farming community:
सर्वोदय कृषी केंद्राकडून शुभेच्छा! गेल्या 11 वर्षांपासून, आम्ही अभिमानाने रायगड जिल्ह्यातील स्थानिक प्रदेशात आणि पेन सिटीमध्ये उच्च दर्जाची कीटकनाशके आणि बियाण्यांसाठी तुमच्याकडे जाण्याचे ठिकाण म्हणून काम केले आहे. मालक, केतन पाटील, बीएस्सी फलोत्पादनाची पार्श्वभूमी असलेला, मला आमच्या समुदायाच्या शेतीच्या यशात योगदान देण्याची उत्कट इच्छा आहे. येथे आमच्या व्यवसायाचे सर्वसमावेशक विहंगावलोकन आणि शेतकरी समुदायासाठी आमची अटूट बांधिलकी आहे:
Agriculture's Backbone:
Agriculture forms the backbone of our nation, and our mission at Sarvoday Krishi Kendra is to support and uplift the diligent farmers of Pen Raigad and beyond. We understand the challenges and aspirations of our farming community, and we take immense pride in being an integral part of their journey.
शेतीचा कणा:
शेती हा आपल्या राष्ट्राचा कणा आहे, आणि सर्वोदय कृषी केंद्रातील आमचे ध्येय पेण रायगड आणि त्यापलीकडील कष्टाळू शेतकऱ्यांना आधार देणे आणि उन्नत करणे हे आहे. आम्ही आमच्या शेतकरी समुदायाची आव्हाने आणि आकांक्षा समजतो आणि त्यांच्या प्रवासाचा अविभाज्य भाग असल्याचा आम्हाला खूप अभिमान आहे.
Quality Pesticides: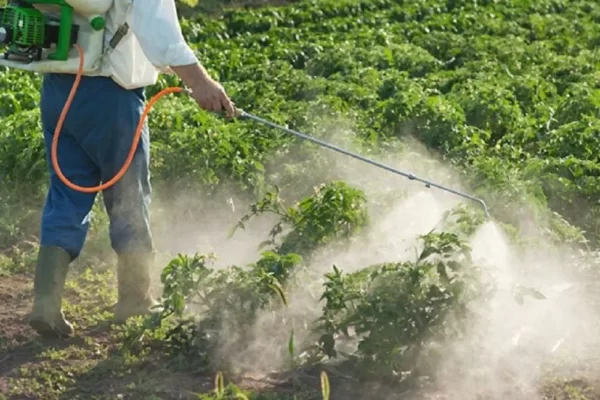 Pesticides are essential tools in modern agriculture, helping protect crops from pests, diseases, and weeds. At Sarvoday Krishi Kendra, we offer a wide range of high-quality pesticides carefully selected to ensure effective crop protection. We work closely with reputable manufacturers to provide pesticides that meet industry standards and promote safe and sustainable farming practices.
दर्जेदार कीटकनाशके:
कीटकनाशके ही आधुनिक शेतीतील आवश्यक साधने आहेत, जी कीटक, रोग आणि तणांपासून पिकांचे संरक्षण करण्यास मदत करतात. सर्वोदय कृषी केंद्रात, प्रभावी पीक संरक्षण सुनिश्चित करण्यासाठी आम्ही काळजीपूर्वक निवडलेल्या उच्च दर्जाच्या कीटकनाशकांची विस्तृत श्रेणी ऑफर करतो. आम्ही प्रतिष्ठित उत्पादकांसोबत उद्योग मानकांची पूर्तता करणारी आणि सुरक्षित आणि शाश्वत शेती पद्धतींना प्रोत्साहन देण्यासाठी कीटकनाशके पुरवण्यासाठी काम करतो.
Diverse Seed Selection:
Seeds are the heart of agriculture, and the right choice can make all the difference. We offer a diverse selection of seeds, including hybrid and open-pollinated varieties, to cater to the diverse needs of our farming community. From staple crops to specialty varieties, our seeds are sourced and stored under optimal conditions to ensure viability and productivity.
विविध बियाणे निवड:
बियाणे हे शेतीचे हृदय आहे आणि योग्य निवड सर्व फरक करू शकते. आमच्या शेतकरी समुदायाच्या विविध गरजा पूर्ण करण्यासाठी आम्ही संकरित आणि खुल्या-परागकित वाणांसह बियांची विविध निवड ऑफर करतो. मुख्य पिकांपासून ते विशेष वाणांपर्यंत, व्यवहार्यता आणि उत्पादकता सुनिश्चित करण्यासाठी आमच्या बियाणे चांगल्या परिस्थितीत साठवले जाते आणि साठवले जाते.
Expert Guidance:
We provide on-call service for personal visits to your field, farmhouse, and Garden.
Our commitment to our customers goes beyond providing products. We offer expert guidance and advice on crop management, pest control strategies, and seed selection. With Ketan Patil's background in BSc Horticulture, our customers can trust that they are receiving informed and science-backed recommendations.
तज्ञ मार्गदर्शन:
आम्ही तुमच्या शेत, फार्महाऊस आणि गार्डनला वैयक्तिक भेटींसाठी ऑन-कॉल सेवा प्रदान करतो.
आमच्या ग्राहकांप्रती आमची वचनबद्धता उत्पादने देण्यापलीकडे आहे. आम्ही पीक व्यवस्थापन, कीड नियंत्रण धोरण आणि बियाणे निवड यावर तज्ञ मार्गदर्शन आणि सल्ला देतो. केतन पाटील यांची बीएससी फलोत्पादनातील पार्श्वभूमी असल्याने, आमचे ग्राहक विश्वास ठेवू शकतात की त्यांना माहितीपूर्ण आणि विज्ञान-समर्थित शिफारसी प्राप्त होत आहेत.
Community Engagement: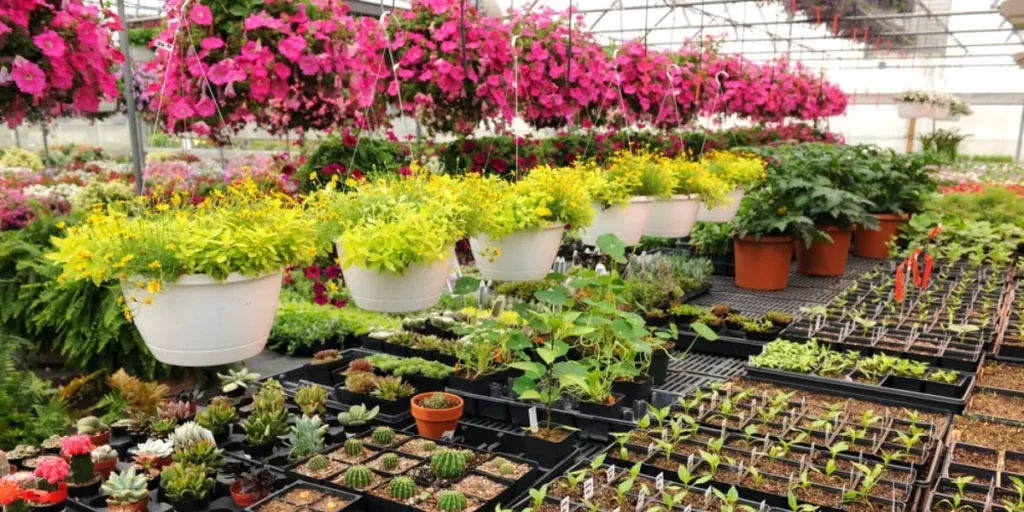 We are deeply rooted in the local agricultural community, and our success is intertwined with theirs. Sarvoday Krishi Kendra actively participates in local agricultural initiatives, workshops, and awareness campaigns. We believe in fostering a sense of community and knowledge-sharing among our farmers.
Customized Solutions:
We understand that each farm is unique, and one-size-fits-all solutions don't work in agriculture. That's why we provide customized solutions tailored to the specific needs of each farmer. Whether you have a small family farm or a large commercial operation, we are here to assist you in achieving your agricultural goals.
The Future of Agriculture:
As we look ahead, our commitment to the farming community remains unwavering. We continuously strive to stay updated with the latest advancements in agricultural technology, ensuring that our customers have access to the best tools and practices. Sarvoday Krishi Kendra is not just a business; it's a partner in your agricultural success.
Research on Pesticides and Seeds in Maharashtra:
In Maharashtra, a state with diverse agriculture, the category that uses the most pesticides and seeds can vary depending on factors like crop patterns and regions. Typically, crops like cotton, soybeans, maize, and rice have high pesticide usage due to pest pressures. In terms of seeds, staple crops like rice, wheat, and pulses see significant seed usage, along with cash crops like cotton and oilseeds. However, for the most up-to-date and specific information, it's advisable to refer to agricultural research institutions or government agricultural departments in Maharashtra. They often conduct studies and maintain data on pesticide and seed usage for the state's various crops.