Description
Indais No.1 Business support Program.
Startup India Showcase is an online platform to exhibit the finest startups of the country that have been handpicked through various DPIIT and Startup India programs.
Introduction
Startup India Showcase is an online discovery platform for the most promising startups of the country chosen through various DPIIT and Startup India programs exhibited in a form of virtual profiles.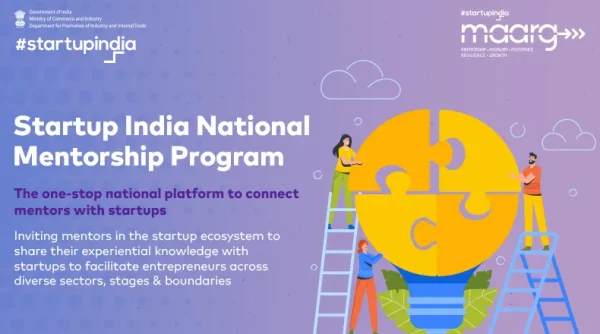 The startups showcased on the platform have distinctly emerged as the best in their fields. These innovations have been handpicked by experts and have gone through
multiple rounds of screening and evaluation.
These innovations span across various cutting-edge sectors such as Fintech, EntrepriseTech, Social Impact, HealthTech, and EdTech, among others.
From winning national competitions to being successful sellers on GeM, these startups are solving critical problems and have shown exceptional innovation in their respective sectors.
ecosystem stakeholders have selected and supported these startups, thereby validating their presence on this platform.
An Initiative To Spur Entrepreneurship Across India
Seed Fund Scheme
Financial assistance to startups for proof of concept, prototype development, product trials, market entry, and commercialization.
The Need For Startup India Seed Fund Scheme
Easy availability of capital is essential for entrepreneurs at the early stages of the growth of an enterprise. Funding from angel investors and venture capital
firms becomes available to startups only after the proof of concept has been provided. Similarly, banks provide loans only to asset-backed applicants. It is essential to
provide seed funding to startups with innovative ideas to conduct proof of concept trials.
Objective Of The Scheme
Startup India Seed Fund Scheme (SISFS) aims to provide financial assistance to startups for proof of concept, prototype development, product trials, market entry,
and commercialization.
This would enable these startups to graduate to a level where they will be able to raise investments from angel investors or venture capitalists or seek loans from
commercial banks or financial institutions.
DPIIT Recognition
Under the Startup India initiative, eligible companies can get recognised as Startups by DPIIT, in order to access a host of tax benefits, easier compliance, IPR fast-tracking & more.
Learn more about eligibility and benefits below.
Scale Up Your Startup With
Startup India Seed Fund Scheme
Your journey of seed funds starts here.
Complete the application to initiate the journey. Apply now
The process of conducting inspections shall be made more meaningful and simple! Startups shall be allowed to self-certify (through the Startup mobile app) with 9 Labour Laws and 3 Environment Laws (refer below). In the case of the labor laws, no inspections will be conducted for a period of 3 to 5 years. Startups may be inspected on receipt of
a credible and verifiable complaint of violation, filed in writing, and approved by at least one level senior to the inspecting officer:
Income Tax Exemption Notifications
The Inter-Ministerial Board setup by the Department of Industrial Policy and Promotion validates Startups for granting tax-related benefits.
The Board comprises the following members:
Joint Secretary, Department for Promotion of Industry and Internal Trade, Convener
Representative of Department of Biotechnology, Member
Representative of Department of Science & Technology, Member
The board shall validate startups for the Income Tax Exemption on profits under Section 80-IAC of the Income Tax Act:
A DIPP recognized Startup shall be eligible to apply to the Inter-Ministerial Board for a full deduction on the profits and gains from business.
Provided the following conditions are fulfilled:
A private limited company or a limited liability partnership,
Incorporated on or after 1st April 2016 but before 1st April 2021, and
Start-up is engaged in innovation, development, or improvement of products or processes or services or a scalable business model with a high potential for
employment generation or wealth creation.
To apply for Income Tax Exemption on investments above fair market value received under Section 56 of the Income Tax Act:
A Startup shall be eligible for notification under clause (ii) of the proviso to clause (vii b) of sub-section (2) of section 56 of the Act and consequent exemption from
the provisions of that clause if it fulfills the following conditions:
it has been recognised by DPIIT under para 2(iii)(a) or as per any earlier notification on the subject
the aggregate amount of paid-up share capital and share premium of the startup after issue or proposed issue of a share, if any, does not exceed twenty-five crore rupees
Patent Application & IPR Protection
Online Courses for Entrepreneurs
Access an array of courses made available for startups of all stages.
What We Offer
A curated collection of online courses for you to gain a competitive edge in the market. Get hands-on learning courses that are extraordinary and free of cost,
ranging from Programming, Security, Accounting & Finance to Management and Entrepreneurship, available for all registered users on the Startup India platform.
For support
Get Trafic on your website or promote your business by going to claim your business listing now. www. exploreyourcities.com/create
Don't worry and focus on your business sales. We take care of all about your business needs certificates and licenses with annual compliance www. startupindiax.com
We help your business to rank on google and other search engines. Your digital partner is committed to bringing your business online. www.digitalindiax.com
Feel free to contact and get free training for business establishments. www.skillindiax.com
Requirements
We Require
New Startup's In India
Video
Location
Contact
Address INVEST INDIA
110, Vigyan Bhavan Annexe,
001, Maulana Azad Road,
New Delhi 110 001

Working Hours: 10:00AM - 5:30PM (Mon to Fri)
Office Details
FAQ
Who are eligible for Startup India?

Eligibility Criteria for Startup Recognition: The Startup should be incorporated as a private limited company or registered as a partnership firm or a limited liability partnership. Turnover should be less than INR 100 Crores in any of the previous financial years.

What means Startup India?

Startup India is a flagship initiative of the Government of India, intended to catalyse startup culture and build a strong and inclusive ecosystem for innovation and entrepreneurship in India.

What is the benefit of startup?

Startups can apply for government tenders. They are exempted from the "prior experience/turnover" criteria applicable for normal companies answering to government tenders.

Who can apply for startup? Eligibility For Startup Registration

The company to be formed must be a private limited company or a limited liability partnership. It should be a new firm or not older than five years, and the company's total turnover should not exceed 25 crores.

What are the benefits of Startup India?

Benefits of Startup India Scheme Self Certification under Labor and Environmental Laws. ... Tax Exemption for Three Years. ... Tax Exemption on Investment Above Fair Market Value. ... Easy Winding Up of Company. ... Startup Patent Application and IPR Protection. ... Relaxation in Public Procurement Norms. ... SIDBI Fund of Funds.
One review on "STARTUP INDIA"
REVIEW on "STARTUP INDIA" on 2022-09-13 14:16:07