Description
With history-checked motorbikes and electric scooters' innovative search options, there are many ways Swami Motors can help you to find your next electric bike. We list a wide range of New and used Tow-wheelers for sale from trusted dealers, so you can be confident of finding the right Bike for your needs. We also deal in auto accessories and decor. With everything happening in the world right now, electric vehicles are the need of the hour. The environment is becoming more vulnerable, with fossil fuels like petrol getting depleted every other day. In such times, an alternative mode of mobility is highly appreciated and in demand, the most common one being the electric bike.
These bikes are easy to use, cheap, and come with a lot of extra features that will surely blow your mind. In addition to that, these are good for the environment as they have zero emissions.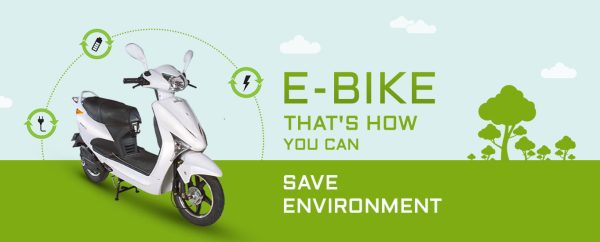 Now, if you are thinking that the only benefit to buying an electric bike is that it comes with zero-emission, that is not the case. The prices of fuels like petrol and diesel are increasing every day and show no sign of lessening in the recent future. This further means that you can save a lot on your maintenance and operational costs with an electric bike.
Selecting the Best Electric Bike in India – SWAMI MOTORS PEN
With the recent hike in demand for such motorcycles, there is no denying that buying one has become even tougher. While you can surely find a number of options in the market, there is still a lot of research and development required in this field. This only goes to say that you should know everything there is to an electric bike before finalizing a choice.
Types of Electric Bikes
The first and most important thing you need to learn is the several different categories of electric bikes you can find in the industry. This will help you determine which one suits your needs the best and allow you to make the right choice. Some of the most commonly purchased kinds of electric bikes include:
These are essentially the kind of bikes that have a motor built into one of the wheels, helping transmit the required power directly to the wheels.
Contrary to the prior type, in this one, the motor is not situated on either one of the wheels. However, the motor is situated in between the two wheels, helping produce the power more uniformly.
As mentioned above, there are many electric bike models you can find in the industry. Nevertheless, not all of them are at par. Here mentioned are some of the more notable names in the industry:
BGauss D15
TVS I-Qube Electric
Ola S1
Revolt RV400
Ather 450X
Simple One
ObenRorr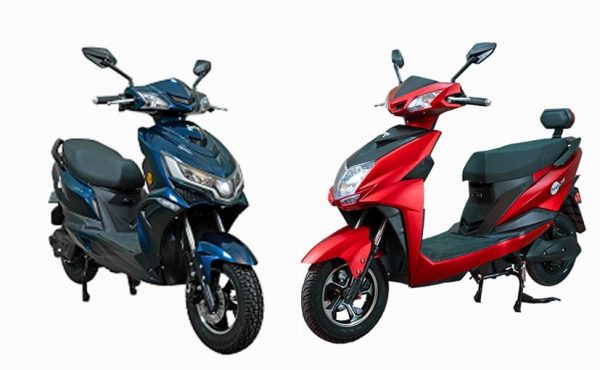 Advantages of Electric Bike in India: Swami Motors Pen
They are rechargeable: Either lithium-ion or nickel-metal hydride batteries power electric bikes and motorcycles. Charging the batteries is easy as you can plug them in at any wall outlet. On average, they take eight hours to recharge completely.
Low Maintenance: Electric bikes require less maintenance in comparison to standard bikes. While standard bikes need a regular check on lubricating and adjusting, an electric bike saves you from all the fuss. However, you still have to be aware of the brake pads, tires, and fluid flush.
Low Fuel Cost: Electric bikes also enjoy the advantage of a low fuel cost. Around 250 watts of power is used for 20 minutes of driving. The cost of electricity per unit is Rs 5, which makes electric bikes quite affordable.
Does not add to the Noise: Indian roads are perennially noisy. With the unnecessary honks and endless squabble of people, the roads are always in a state of pandemonium. Electric bikes breeze through the streets with surprising silence. Some bikes have now come up with an artificial noise device to warm the commuters of the approaching vehicle.
With the steep rise in petrol price, a larger milieu is slowly turning to pocket-friendly buys. With low-cost maintenance and low fuel prices, electric bikes are now affordable, which now quite a few households possess. The increase in the use of such automobiles instead of the ones that work on diesel and petrol will check on air pollution. So, let's start using more of such commodities and encourage others to do the same.
Electric scooters and bikes with an attractive finance scheme.
Scooters come with a company warranty so I do not too worried about it.
FAQ
Are electric scooters safe?

Electric scooters are reasonably safe, or at least as safe as the rider tries to be.

Are electric scooters legal?

In most places, scooters are either street-legal or unregulated.

Are electric scooters easy to ride?

Electric scooters are very easy to ride. Learning how to ride them only takes a few minutes.

How do electric scooters work?

This is the simplest explanation possible about how every electric scooter works. Every electric scooter will have the following components: throttle button or lever, battery, and motor.

Are electric scooters reliable?

Electric scooters produced in the last 5 years will be very reliable. Electric scooter technology has advanced very fast, and both quality, motor power, and battery capacity have increased many times over. Most modern models will have great ranges and last for years.

Are electric scooters good for commuting?

Electric scooters are excellent for commuting. They are fast, efficient, and great for avoiding traffic jams. They will be perfect for any commute up to 8 miles / 13 kilometers, as they have ranges many times that distance.

Are electric scooters environmentally friendly?

Electric scooters are very good for the environment. They don't cause greenhouse gas emissions, and they also help reduce traffic jams. Much of their building material, including their batteries, can be recycled and reused.

Will an electric scooter save you money?

Electric scooters save their owners a lot of money. The public transport costs get either entirely eliminated, or drastically cut down. Charging them costs only a few cents per full charge. They don't require additional expenses, and rarely break down or need expensive maintenance. Most electric scooters pay themselves off in the first year of ownership.