ROHA
All Government Emergency Helpline Numbers
Helpline Numbers:
Hospital on Wheels: 104
Air ambulance: +91 9540161344
Traffic Police: 103
Traffic Help Line: 1073
Road Accident: 1073
Train accident: 1072
Air Accident: 1071
National Accident Helpline: 0800 556 557
Blood bank Information: 1910
Kids Helpline: 1800 55 1800
Child Helpline: 1098
Child abuse hotline: 1098
Women Helpline: 1091
Women in Distress: 1091
Domestic Abuse and sexual violence women's Helpline: 181
Citizen's Call Center: 155300
Offenders' Families Helpline: 0808 808 2003
Dial a doctor: 1911
Eye Donation: 1919
Eye bank information service: 1919
AIDS helpline service: 1097
The control room of District Collector/Magistrate: 1077
Aaykar Sampark Kendra (ASK): 1961
Anti Corruption Helpline: 1031
Crime Stopper: 1090
Gambling Helpline: 1800 858 858
Drug de-addiction: 1800-11-0031
Smokers' Helpline: 1877-513-5333
Election Commission of India: 1950
Construction Industry Helpline: 0345 605 1956
National Informatics Centre (NIC) Helpdesk – 1800 111 555
Public Distribution System (PDS) Helpline – 1800-22-4950 & 1967
Emergency Relief Centre on National Highways: 1033
Rescue & Relief: 1070
Disaster management: 108
Water Supply Complain: 1916
Water Board: 155313
Electricity Complaints: 155333
LPG emergency helpline number: 1906
Railway: 1512
Railway Enquiry: 139
Indian Railway Security Helpline: 1322
Railway Helpline for Arrival/Departure and Reservation services: 133
Indian Airlines: 1407
Air India ( Confirmation / Cancellation Enquiry)(Called Party): 1414
Roha is a city located in the Raigad district of Maharashtra, India. It is situated on the banks of the Kundalika River and is approximately 120 km from Mumbai. Roha is well known for its rich historical and cultural heritage, scenic beauty, and industries. In this article, we will explore Roha in detail, covering topics such as its population, places of interest, history, geography, economy, climate, and transportation.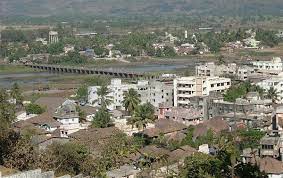 Population: According to the 2011 census, Roha had a population of 40,038, but It has a population of over 1,40,000. with a literacy rate of 87.19%. The majority of the population belongs to the Hindu religion, with a significant Muslim population as well.
Places of Interest: Roha has several places of interest for tourists. One of the most popular destinations is the Roha Fort, which was built by the Maratha ruler Shivaji in the 17th century. The fort offers a panoramic view of the surrounding landscape and is a great place to explore for history enthusiasts. Other popular tourist spots include the Kundalika River, the Kalavantin Durg, and the Tamhini Ghat.
Historical Significance: Roha has a rich history, dating back to ancient times. It was ruled by various dynasties such as the Mauryas, Satavahanas, Chalukyas, and Yadavas. The city played a crucial role in the Maratha Empire, as it served as a strategic military location for the Maratha rulers. The Roha Fort, which was built during the reign of Shivaji, stands as a testament to the city's rich historical past.
Geography: Roha is situated on the banks of the Kundalika River, which is one of the fastest-flowing rivers in Maharashtra. The city is surrounded by the Western Ghats on one side and the Arabian Sea on the other. The Tamhini Ghat, a popular tourist spot, is located nearby and offers breathtaking views of the Sahyadri mountain range.
Economy: Roha is a rapidly growing city and is known for its industries. The city has several manufacturing units, including chemical plants, pharmaceutical companies, and steel factories. The MIDC (Maharashtra Industrial Development Corporation) has also set up an industrial estate in Roha, which has further contributed to the city's economic growth. Agriculture is also an important sector in the region, with crops such as rice, sugarcane, and fruits being grown in abundance.
Climate: Roha experiences a tropical climate, with hot summers and moderate winters. The monsoon season, which lasts from June to September, brings heavy rainfall to the region. The average temperature in Roha ranges from 25°C to 35°C in summers and from 15°C to 25°C in winters.
Roha is very well known for its Dhavir Temple. Dhavir Maharaj is the prime deity of Roha. Every year the town celebrates Navaratri by holding a ten-day festival called Dasra at the Dhavir Temple. On the day following Dasra, a palki (sedan chair) carrying the statute of Dhavir Maharaj is taken through the town where it visits each house for the aarti. It is presumably, only after Durga, Kolkata, that the Palkhi is given government salami (21-gun salute) with full honors.
Transport
Road
Roha is well connected to other cities of the state as well as the country. Roha lies off National Highway 66. One can reach the highway through Kolad which is 12 km away from Roha.
By road, it is 120 km southeast of Mumbai, 146 km west of Pune, and 57 km southeast of the district headquarters Alibag.
Bus
The state-owned MSRTC buses also connect Roha with Panvel, Mumbai, Borivali, Nashik, Pune, Kolhapur, Tulajapur, Shirdi, Alibag, Pune, Aurangabad, Satara, Mahabaleshwar, Mahad of Maharashtra.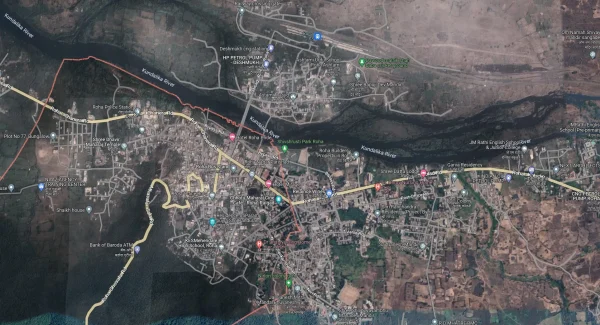 Rail
Roha falls under the Mumbai Division of Central Railways. Roha railway station is the end point of Central Railways and starting point of Konkan Railways. Many trains run from Roha to Mumbai daily Diva Roha Memu.
In conclusion, Roha is a city with a rich historical and cultural heritage, scenic beauty, and a rapidly growing economy. It offers several places of interest for tourists and is well connected by road, rail, and air. Whether you are a history enthusiast or a nature lover, Roha has something to offer everyone.
#EYC INTERNATIONAL PRIVET LIMITED: Digital marketing company that provides new methods for business promotion- www.eycinternational.com #Digital India-X: Complete Digital Marketing Solutions – Domain + Hosting + Website + Email with Free Website Development + Directory Listing, SEO*: Click to more info- www.digitalindax.com
#Startup India-X: Helping Businesses and companies Innovate and transform – Everything Your Business Needs In One Place: Company Registration, Startup Registration, All Annual Compliances Other Licenses and Certifications: Click to more info- www.startupindax.com #Skill India-X: The free certificate program is for uneducated but skill-oriented individuals who have acquired real expertise in their own skills: Click for more info- www.skillindiax.com  #EXPLORE YOUR CITY BUSINESS GUIDE–www.exploreyourcities.com – #EXPLORE YOUR CITY BUSINESS BLOG: Free blog website for all Indian businesses- www.exploreyoucity.in– #CITY GUIDE– www.citiez.in – #EXPLORE YOUR CITY TRAVEL GUIDE: Free international travel guide- www.thecitiez.com
EXPLORE YOUR CITY Team Awaits Your Business to be given Global Exposure!
Socialize with us. We always love hearing from our clients.
Share stories and exchange ideas on business success. Facebook, Twitter & LinkedIn, etc.
NEWS IN ROHA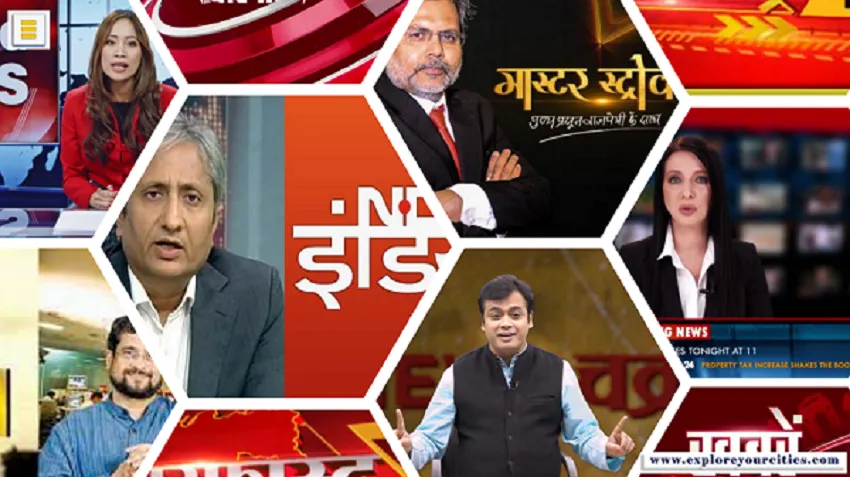 News In Roha
A 23-year-old woman, riding pillion on an Activa scooter, was killed in a hit-and-run incident, on the Palm Beach road near Aspire building junction
PROJECTS IN ROHA
Gallery