EXPLORE YOUR CITY
Business – City Directory – Education – Finance – Healthcare – Hotel – Political – Real Estate – Service – Shopping – Travel – Wedding
Explore Your City Countries #1 local search engine, classified & directory listings portal. Find Companies, Manufacturer, Distributor, Retailer, Trader's
Explore Your City -It's Like a city guide, where you can easily find complete and updated Information about the cities or towns. Find Historical Places – Places of Interest- Hangouts- Nightlife – Museums – and Various Category-wise Business Houses and Professional service providers We have Listed from Big business House to very small businesses.
Your ultimate guide!
Potential buyers' instant inquiries! All this is what with Explore Your City B2B. www.exploreyourcities.com is the answer to all, which continues to serve you with such a common B2B platform where numerous manufacturers, wholesale suppliers, importers, exporters, service providers, etc. have registered in. A complete solution provider to all your business queries, Explore your city is the destination where business enterprises have benefited from the much-needed promotion and exposure in the current scenario of the global market. Explore your city has become a strong source of reliability because of the use of peerless technology and innovative measures.
This online City directory is the home of numerous products and businesses across the globe. Hence, it serves as the ideal destination for everyone who wants to witness a bloom in the global trade scenario.
Explore your city welcomes you all to India's first, largest & fastest growing online Business to Business Directory that brings the world's best solution for trade.  When You Are Doing Business Online, People Cannot See You Or Your Company. They Can Only Judge You By Your Web Site Or Web Biases Business Profile Page. That's Way Professional Page Design Is So Important.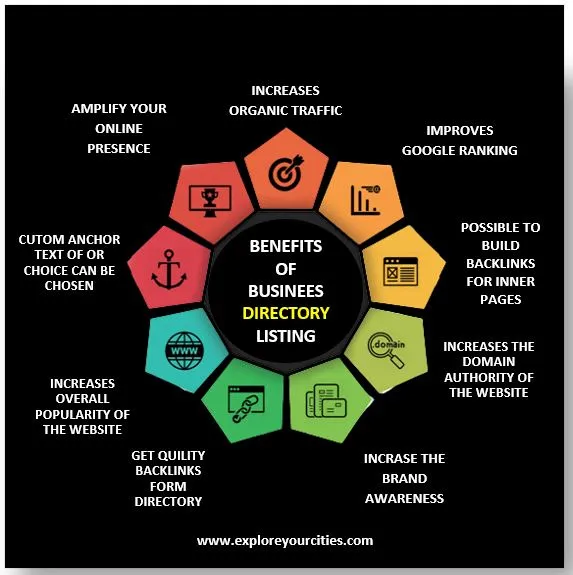 Explore your city is India's first-ever searchable Business 2 business or Business 2 Consumer marketplace and directory that connects manufacturers, exporters, suppliers, and buyers to generate value from trade opportunities……
Why Explore your City?
There is no reason to believe in us unless you work with us. We have a list of customers who will let you do perform with us. But we want you to give us an opportunity without understanding our customer we make sure you to offer our best. Because herein EXPLORE YOUR CITY we try to cure all customers equally.
Limitless profits come to you at some reasonable prices.
So what are you waiting for?
Go throw to our Paid Membership with EXPLORE YOUR CITY
Make your business livelier and expand it to new dimensions with our Paid Membership. Our Paid Membership enables you to reach out to new business opportunities and expose yourself to potential global clients and customers to enhance your business to new heights.
We have business classified page offerings into three divisions-Silver, Gold, and Platinum. We give you that opportunity as per your budget and requirements.
Business directories collate and present the key information of the businesses listed within the directory in a readily digestible format. The purpose of business directories is to provide the user base with the information they need to become aware of, contact, locate and otherwise interact with businesses.
Updated and Accurate Contact Information
You can boost your chances of getting found or discovered online when customers search for products or services, by ensuring that all your business details are updated and accurate on multiple listing websites and online web directories.
Business directories guide users and help them in their search for companies, services, or products in an area in a more precise way. Often a website or media listing (or business listing sites) of information, or business directories list all businesses within a group.
Online listings provide access to millions of potential customers to whom a business can showcase its services or products without spending as much as other marketing tactics like paid advertisements

EXPLORE YOUR CITY Team Awaits your Business to be given Global Exposure!
Socialize with us. We always love hearing from our clients.
Share stories and exchange ideas on business success. Facebook, Twitter & LinkedIn, etc.
EXPLORE YOUR CITY – www.citiez.in