All Government Emergency Helpline Numbers
  City Helpline :
Fire: 101 /
Civil Hospital:
Police:

022 2722 2366

Tahsil Office :
Rest House :
MSEDC :
RTO :
Bus Stop :
Post Office:
Panchayat Samiti:
Customer Care Co.No:
Jio: 198/ 18008899999
Vi: 9822000198
Airtel: 9890098900
Helpline Numbers:
Hospital on Wheels: 104
Air ambulance: +91 9540161344
Traffic Police: 103
Traffic Help Line: 1073
Road Accident: 1073
Train accident: 1072
Air Accident: 1071
National Accident Helpline: 0800 556 557
Blood bank Information: 1910
Kids Helpline: 1800 55 1800
Child Helpline: 1098
Child abuse hotline: 1098
Women Helpline: 1091
Women in Distress: 1091
Domestic abuse and sexual violence women's Helpline: 181
Citizen's Call center: 155300
Offenders' Families Helpline: 0808 808 2003
Dial a doctor: 1911
Eye Donation: 1919
Eye bank information service: 1919
AIDS helpline service: 1097
The control room of District Collector/Magistrate: 1077
Aaykar Sampark Kendra (ASK): 1961
Anti Corruption Helpline: 1031
Crime Stopper: 1090
Gambling Helpline: 1800 858 858
Drug de-addiction: 1800-11-0031
Smokers' Helpline: 1877-513-5333
Election Commission of India: 1950
Construction Industry Helpline: 0345 605 1956
National Informatics Centre (NIC) Helpdesk – 1800 111 555
Public Distribution System (PDS) Helpline – 1800-22-4950 & 1967
Emergency Relief Centre on National Highways: 1033
Rescue & Relief: 1070
Disaster management: 108
Water Supply Complain: 1916
Water Board: 155313
Electricity Complaints: 155333
LPG emergency helpline number: 1906
Railway: 1512
Railway Enquiry: 139
Indian Railway Security Helpline: 1322
Railway Helpline for Arrival/Departure and Reservation services: 133
Indian Airlines: 1407
Air India ( Confirmation / Cancellation Enquiry)(Called Party): 1414
URAN
Uran is a coastal town and node of Navi Mumbai, Maharashtra state in the Konkan division. It lies in the Raigad district, east of Mumbai across the Dharamtar Creek. Uran is primarily a fishing and agriculture village, which has developed into a special economic zone of Uran. The primary languages spoken are Agri and Koli which is a dialect of Marathi-Kokani.
Climate
The climate here is tropical. Rainfall is significant most months of the year, and the short dry season has little effect. This climate is considered to be Am according to the Koppen-Geiger climate classification. The average annual temperature is 26.8 °C in Uran. About 2664 mm of precipitation falls annually.
History
The city's name is derived from the Hindu goddess Uranavati. It was called Uruvan during the rule of Madhavrao I, the fourth Peshwa of the Maratha Empire. Later, the area was named Uran by the Portuguese and Ooran by the British.
Many Indian dynasties have ruled the area. In early history, these included the Maurya Empire, Sātavāhana Empire, Western Kshatrapas, Vākāṭaka Empire, Chalukyas, and Yadavas.
The area around Mumbai was under Portuguese and British rule in the 16th to 19th centuries.
Uran was subject to the Maratha princely states in Maharashtra. Uran was once the base of the famous Maratha Sarkhel (Admiral) Kanhoji Angre, who battled European naval interests in the 18th century.
Places of worship
Uran has many Hindu temples, some of which host annual festivals. Some of the well-known temples are:
• Shanteshwari Aai Temple, Navin Sheva Uran: ShanteshwariAai Temple is Very famous in Uran taluka. It is in NavinSheva village.
Its Palkhi is famous in Raigad District.
• Bahiridev Temple, Sarde Uran:' Shree Bahiridev(Ughad) is Gramdaiwat of all Sarde Village. It is Jagrut Devasthan and it is based on the Creek of Sarde which is one of the branches of Patalganga Creek.
• Shree Raghoba Mandir, Uran Kotnaka
Raghoba Mandir Is one of the famous holy temples located near Kotnaka, Uran. Shree Raghobapalkhisohla is very famous in Kot Naka village as well as in Uran also.
• Radhakrishna Temple, Sarde, Uran: This is based at Radhakrishaali (Sarde Village hill) A Grand Festival is celebrated on the occasion of Shree Krishna Jayanti. There is a Huge celebration at Palakhi occasion.
• URAN-KOLIWADA IS HINDU TEMPLE SHREE BAPUJIDEV MANDIR & JARI – MARI MANDIR.
• Ratneshwari Temple, Jaskhar, Ratneshwari temple is one of the most Famous & Jagrut Devasthan in Uran city.

• Girobadev Temple, Khopta located East of Karanja & Khopta Creek
• Mankeshwar Temple Uran: One of the famous temples in Uran, located right next to Mankeshwar beach, Kegan. Dedicated to Lord Shiva, an annual festival celebrated here in the month of November.
• Vinayak Temple Kegoan, Uran: located in Kegan. Dedicated to Lord Ganesha, a Very old and beautiful temple constructed by Peshwas (recently refurbished). A small Hanuman Temple is directly opposite the Ganesha Temple. A well and a pond add to the scenery. The history of this temple dates back to 1365 according to sources.
• Dargah of Hazrath Mukim Shah Baba, Uran: Located in Uran it is one of the most famous dargahs of Uran. It is also a major tourist attraction in Uran. Devotees from nearby areas visit this dargah on a large scale.
• Uran Jama Masjid: Located in Masjid Mohalla area of Uran. It is the biggest mosque in Uran.
• Dargah of Hazrat Moinuddin Qadri: Located on Uran–Karanja road.
• Masjid-e-Muhammadia: Located near Rajpal Naka
Other attractions
Another major tourist attraction in Uran is Pirwadi Beach, which is frequented by tourists from nearby areas like Panvel, Navi Mumbai, and Mumbai. A distant view of South Mumbai is visible from there.
Ransai Dam is a destination in Uran. It is located near Dighode Village.
An old military fort named Dronagiri is located just beside the ONGC plant on the top of the Dronagiri mountain. This was a Maratha fort for a short period before passing into the possession of the Portuguese, according to the locals. The entry has been banned for security reasons.
#EYC INTERNATIONAL PRIVET LIMITED: Digital marketing company that provides new methods for business promotion- www.eycinternational.com #Digital India-X: Complete Digital Marketing Solutions – Domain + Hosting + Website + Email with Free Website Development + Directory Listing, SEO*: Click to more info- www.digitalindax.in
#Startup India-X: Helping Businesses and companies Innovate and transform – Everything Your Business Needs In One Place: Company Registration, Startup Registration, All Annual Compliances Other Licenses and Certifications: Click to more info- www.startupindax.com #Skill India-X: The free certificate program is for uneducated but skill-oriented individuals who have acquired real expertise in their own skills: Click for more info- www.skillindiax.com  #EXPLORE YOUR CITY BUSINESS GUIDE–www.exploreyourcities.com – #EXPLORE YOUR CITY BUSINESS BLOG: Free blog website for all Indian businesses- www.exploreyoucity.in– #CITY GUIDE– www.citiez.in – #EXPLORE YOUR CITY TRAVEL GUIDE: Free international travel guide- www.thecitiez.com
EXPLORE YOUR CITY Team Awaits Your Business to be given Global Exposure!
Socialize with us. We always love hearing from our clients.
Share stories and exchange ideas on business success. Facebook, Twitter & LinkedIn, etc.
https://exploreyourcities.com/create/
NEWS IN URAN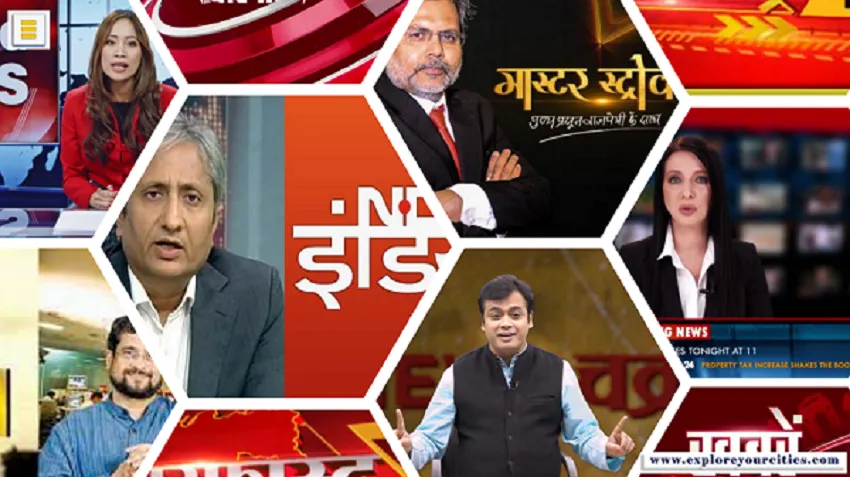 News In Uran
A 23-year-old woman, riding pillion on an Activa scooter, was killed in a hit-and-run incident, on the Palm Beach road near Aspire building junction
PROJECTS IN URAN
Gallery